Here is a sample list of songs Dj's voted the "200 Most Requested" songs. MUSICFIT DJ Entertainment has an UNLIMITED SONG OPTIONS package, including "The Newest Hit Dance Music" from all of the charts.
The customer can request any songs they would like played at their event, The most current hits may not be listed; Please keep in mind that Musicfit DJ Entertainment carries all of the latest hits to every event. We have the most extensive updated playlist anywhere.

60's / 70's / 80's / 90's / Adult Contemporary / Alternative Country / Alternative Rock / Bluegrass / Blues / Bollywood / Cajun / Children's Music / Christmas / Classic Hits / Classical / College Radio / Conjunto / Country / Country-Rock / Cowboy / Dance / Dirty / Disco / Dubstep / Early Country / Easy / Clean / Listening / Eclectic / Electronic and Dance / Folk / Funk / Hindi / Hip Hop / Honky-Tonk / House / Hype / Indie Rock / Jazz / Live Music / Love Songs / Meringue / Metal / Music Festivals / Nashville Sound / New Age / New Country / New Traditionalism / Oldies / Outlaw / Polka / R&B / Reggae / Reggaeton / Religious / Retro / Rock / Rockabilly / Salsa / Singer / Songwriters / Soul / Soundtracks / Spanish Music / Specialty / Tango / Techno / Tejano / Throwback / Traditional / Trance / Trap / Top 40 / Pop / Western Swing / World Music / Zydeco / more more more



WE KEEP IT CURRENT : We update our music library daily.

USA schools are known for their homecoming tradition and their lavish proms. Let MUSICFIT make your next event something to remember! MUSICFIT will take your next middle school, high school, or college event to then next level! We're droppin' today's hot Top 40, Hip Hop, Retro 80's, and Club Mixes back-to-back! It's a non-stop party...With Clean Radio Edits...and all of today's hottest tracks! We've Performed at hundreds of Proms, Homecomings, Sadie Hawkins Dances, and other school events.

We offer a huge digital sound and light show, giant video screens, prize giveaways, glowsticks and the most fun, interactive DJ's and MC's in the greater midwest area! If you're looking to impress the students at your school this year, then look no further. This is the real deal!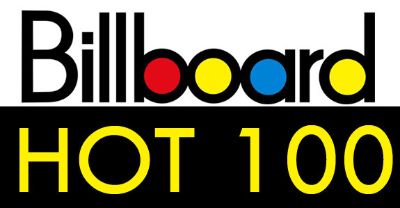 200 MOST PLAYED SONGS
1 CHA-CHA SLIDE MR. C THE SLIDE MAN (DJ CASPER)
2 ELECTRIC BOOGIE (SLIDE) MARCIA GRIFFITHS
3 YMCA VILLAGE PEOPLE
4 HOT IN HERE NELLY
5 YOU SHOOK ME ALL NIGHT LONG AC/DC
6 CELEBRATION KOOL & THE GANG
7 OLD TIME ROCK 'N' ROLL BOB SEGER
8 LOVE SHACK B-52'S
9 IN DA CLUB 50 CENT
10 PLAY THAT FUNKY MUSIC WILD CHERRY
11 UNCHAINED MELODY RIGHTEOUS BROTHERS
12 BABY GOT BACK SIR MIX-A-LOT
13 CHICKEN DANCE VARIOUS
14 BRICK HOUSE COMMODORES
15 WITHOUT ME EMINEM
16 BROWN EYED GIRL VAN MORRISON
17 MONY MONY BILLY IDOL
18 PICTURE KID ROCK & SHERYL CROW
19 WORK IT MISSY ELLIOT
20 BOOTY CALL BLACKSTREET
21 GET THE PARTY STARTED PINK
22 COTTON EYE JOE REDNEX
23 I WILL SURVIVE GLORIA GAYNOR
24 GREASE MEGAMIX J. TRAVOLTA & O. NEWTON-JOHN
25 SHOUT OTIS DAY, ISLEY BROS.
26 RESPECT ARETHA FRANKLIN
27 STAYIN' ALIVE BEE GEES
28 LADY MARMALADE C. AGUILERA, PINK, MYA, LIL' KIM
29 ICE ICE BABY VANILLA ICE
30 SWING THE MOOD JIVE BUNNY
31 AMAZED LONESTAR
32 DILEMMA NELLY & KELLY ROWLAND
33 DANCING QUEEN ABBA
34 GET BUSY SEAN PAUL
35 HEAVEN DJ SAMMY
36 I LOVE ROCK 'N' ROLL JOAN JETT
37 MAN! I FEEL LIKE A WOMAN! SHANIA TWAIN
38 SANDSTORM DARUDE
39 MESMERIZE JA RULE w/ ASHANTI
40 POUR SOME SUGAR ON ME DEF LEPPARD
41 SMOOTH SANTANA w/ROB THOMAS
42 THE DANCE GARTH BROOKS
43 TWIST CHUBBY CHECKER
44 YOU'RE THE FIRST, MY LAST, MY EVERYTHING BARRY WHITE
45 WE ARE FAMILY SISTER SLEDGE
46 TAKIN' CARE OF BUSINESS BTO
47 AROUND THE WORLD (LA LA LA LA LA) ATC
48 BEAUTIFUL CHRISTINA AGUILERA
49 WONDERFUL TONIGHT ERIC CLAPTON
50 SHAKE YA TAILFEATHER MURPHY LEE w/ NELLY, P. DIDDY
51 BELIEVE CHER
52 IGNITION R. KELLY
53 BILLIE JEAN MICHAEL JACKSON
54 LIVIN' ON A PRAYER BON JOVI
55 MAMBO #5 LOU BEGA
56 COMPLICATED AVRIL LAVIGNE
57 DON'T STOP TIL YOU GET ENOUGH MICHAEL JACKSON
58 GIMME THE LIGHT SEAN PAUL
59 MY GIRL TEMPTATIONS
60 I'M A BELIEVER SMASH MOUTH
61 MACARENA LOS DEL RIO
62 IN THE MOOD GLENN MILLER
63 LET'S GET LOUD JENNIFER LOPEZ
64 CALIFORNIA LOVE 2PAC & DR. DRE
65 ROCK YOUR BODY JUSTIN TIMBERLAKE
66 BOOTYLICIOUS DESTINY'S CHILD
67 WIDE OPEN SPACES DIXIE CHICKS
68 BEER FOR MY HORSES TOBY KEITH & WILLIE NELSON
69 21 QUESTIONS 50 CENT
70 YOU'RE STILL THE ONE SHANIA TWAIN
71 WHAT I LIKE ABOUT YOU ROMANTICS
72 MICKEY TONI BASIL
73 WE LIKE TO PARTY VENGABOYS
74 LOSE YOURSELF EMINEM
75 RED RED WINE UB40
76 PUSH IT SALT 'N PEPA
77 WHAT A WONDERFUL WORLD LOUIS ARMSTRONG
78 PRETTY WOMAN ROY ORBISON
79 I'M GONNA BE (500 MILES) PROCLAIMERS
80 KISS PRINCE
81 KEEPER OF THE STARS TRACY BYRD
82 IT'S RAINING MEN WEATHER GIRLS
83 PIMP JUICE NELLY
84 I NEED A GIRL (PART 2) P. DIDDY
85 HOW DO I LIVE TRISHA YEARWOOD
86 COUNTRY GRAMMAR NELLY
87 ANGEL SHAGGY
88 PARADISE BY THE DASHBOARD LIGHT MEAT LOAF
89 ALL THE THINGS SHE SAID T.A.T.U.
90 CAN'T GET YOU OUT OF MY HEAD KYLIE MINOGUE
91 AIR FORCE ONES NELLY
92 ADDICTED SIMPLE PLAN
93 RIDE WIT ME NELLY
94 FAMILY AFFAIR MARY J. BLIGE
95 LIKE A PRAYER MADONNA
96 FOOTLOOSE KENNY LOGGINS
97 LA BAMBA LOS LOBOS
98 MAGIC STICK LIL' KIM W/ 50 CENT
99 FISHING IN THE DARK NITTY GRITTY DIRT BAND
100 CRAZY IN LOVE BEYONCE w/JAY-Z
101 ALL MY LIFE K-CI & JOJO
102 PUMP IT UP JOE BUDDEN
103 PLAY JENNIFER LOPEZ
104 LET'S GET MARRIED JAGGED EDGE
105 SOME KIND OF WONDERFUL GRAND FUNK RAILROAD
106 HELL YEAH GINUWINE
107 ATOMIC DOG GEORGE CLINTON
108 THE WAY YOU LOOK TONIGHT FRANK SINATRA
109 BUILD ME UP BUTTERCUP FOUNDATIONS
110 MY MARIA BROOKS & DUNN
111 THE REAL SLIM SHADY EMINEM
112 SUAVEMENTE ELVIS CRESPO
113 PARTY UP DMX
114 GOODBYE EARL DIXIE CHICKS
115 STROKIN' CLARENCE CARTER
116 DIRRTY CHRISTINA AGUILERA
117 SUMMER OF '69 BRYAN ADAMS
118 BOOT SCOOTIN' BOOGIE BROOKS & DUNN
119 LET'S GET DOWN BOW WOW w/ BABY
120 BABY BOY BEYONCE & SEAN PAUL
121 ROCK WIT U (AWWW BABY) ASHANTI
122 ANGEL AMANDA PEREZ
123 TOOTSIE ROLL 69 BOYZ
124 GET DOWN TONIGHT K.C. & THE SUNSHINE BAND
125 BREATHE FAITH HILL
126 2 WAY LIL' ROMEO
127 LAST DANCE DONNA SUMMER
128 BECAUSE YOU LOVED ME CELINE DION
129 WHO LET THE DOGS OUT BAHA MEN
130 I WANNA TALK ABOUT ME TOBY KEITH
131 JEANNIE IN A BOTTLE CHRISTINA AGUILERA
132 COME AWAY WITH ME NORA JONES
133 TWIST & SHOUT BEATLES
134 THIS KISS FAITH HILL
135 MARGARITAVILLE JIMMY BUFFET
136 SEVEN NATION ARMY WHITE STRIPES
137 WILD THING TONE-LOC
138 BUST A MOVE YOUNG MC
139 DOLLAR WINE TAXI, VARIOUS
140 WHEN A MAN LOVES A WOMAN PERCY SLEDGE
141 DON'T KNOW WHY NORAH JONES
142 BRING ME TO LIFE EVANESCENCE
143 THIS IS MY PARTY FABOLOUS
144 CAN'T HELP FALLING IN LOVE ELVIS PRESLEY
145 BOUNCE AARON CARTER
146 THE WANDERER DION
147 CRAZY PATSY CLINE
148 THE TIDE IS HIGH BLONDIE
149 HOLLA BACK MARIO
150 CAN'T HOLD US DOWN CHRISTINA AGUILERA w/ LIL' KIM
151 TAKE YA HOME BOW WOW
152 ROCK AROUND THE CLOCK BILL HALEY & THE COMETS
153 EVERYBODY BACKSTREET BOYS
154 RAISE UP PETEY PABLO
155 I CAN'T HELP MYSELF FOUR TOPS
156 THE ROCKAFELLER SKANK FATBOY SLIM
157 DISCO INFERNO TRAMMPS
158 MOUTAIN MUSIC ALABAMA
159 HOT, HOT, HOT ARROW, BUSTER POINDEXTER
160 FUNKY COLD MEDINA TONE-LOC
161 SHAKE YOUR GROOVE THING PEACHES & HERB
162 I'M A SLAVE 4 U BRITNEY SPEARS
163 HERO ENRIQUE IGLESIAS
164 NO SUCH THING JOHN MAYER
165 CRY ME A RIVER JUSTIN TIMBERLAKE
166 C'MON MARIO
167 FRIENDS IN LOW PLACES GARTH BROOKS
168 SK8ER BOI AVRIL LAVIGNE
169 LIVIN' LA VIDA LOCA RICKY MARTIN
170 I DON'T WANT TO MISS A THING AEROSMITH
171 CAN'T LET YOU GO FABOLOUS
172 JUMP AROUND HOUSE OF PAIN
173 I DROVE ALL NIGHT CELINE DION
174 NEW YORK, NEW YORK FRANK SINATRA
175 IN THOSE JEANS GINUWINE
176 GETTIN' JIGGY WIT IT WILL SMITH
177 BEAUTIFUL DAY U2
178 SHINING STAR EARTH, WIND & FIRE
179 ROCK AND ROLL ALL NITE KISS
180 THE DEVIL WENT DOWN TO GEORGIA CHARLIE DANIELS BAND
181 MUSIC MADONNA
182 IT WASN'T ME SHAGGY
183 COWBOY KID ROCK
184 E.I. NELLY
185 IT HAD TO BE YOU HARRY CONNICK, JR.
186 IN YOUR EYES PETER GABRIEL
187 THE KETCHUP SONG (ASEREJE) LAS KETCHUP
188 I'M REAL JENNIFER LOPEZ & JA RULE
189 GET UP (I FEEL LIKE BEING A) SEX MACHINE JAMES BROWN
190 GIRLS & BOYS GOOD CHARLOTTE
191 I DO (CHERISH YOU) 98 DEGREES
192 DECEMBER 1963 (OH WHAT A NIGHT) FOUR SEASONS
193 HAVE I TOLD YOU LATELY ROD STEWART
194 DOWN WITH THE SICKNESS DISTURBED
195 IT'S FIVE O'CLOCK SOMEWHERE ALAN JACKSON w/ JIMMY BUFFET
196 HOLIDAY MADONNA
197 I LIKE TO MOVE IT REEL 2 REAL
198 UP! SHANIA TWAIN
199 HEY YA! OUTKAST
200 STAND UP LUDACRIS w/SHAWNNA



1 WONDERFUL TONIGHT ERIC CLAPTON
2 AMAZED LONESTAR
3 UNCHAINED MELODY RIGHTEOUS BROTHERS
4 WHAT A WONDERFUL WORLD LOUIS ARMSTRONG
5 CAN'T HELP FALLING IN LOVE ELVIS PRESLEY
6 THE WAY YOU LOOK TONIGHT FRANK SINATRA
7 BREATHE FAITH HILL
8 BECAUSE YOU LOVED ME CELINE DION
9 I DON'T WANT TO MISS A THING AEROSMITH
10 AT LAST ETTA JAMES
11 HOW DO I LIVE TRISHA YEARWOOD
12 I DO (CHERISH YOU) 98 DEGREES
13 HAVE I TOLD YOU LATELY ROD STEWART
14 THE WIND BENEATH MY WINGS BETTE MIDLER
15 (EVERYTHING I DO) I DO IT FOR YOU BRYAN ADAMS
16 THAT'S AMORE DEAN MARTIN
17 WHEN A MAN LOVES A WOMAN PERCY SLEDGE
18 OPEN ARMS JOURNEY
19 FROM THIS MOMENT ON SHANIA TWAIN & BRYAN WHITE
20 THANK YOU DIDO
21 IN YOUR EYES PETER GABRIEL
22 HERO ENRIQUE IGLESIAS
23 YOU'RE THE INSPIRATION CHICAGO
24 JUST THE WAY YOU ARE BILLY JOEL
25 I COULD NOT ASK FOR MORE EDWIN MCCAIN


1 IN DA CLUB 50 CENT
2 PICTURE KID ROCK & SHERYL CROW
3 GET BUSY SEAN PAUL
4 MESMERIZE JA RULE w/ ASHANTI
5 SHAKE YA TAILFEATHER MURPHY LEE w/ NELLY, P. DIDDY
6 IGNITION R. KELLY
7 GIMME THE LIGHT SEAN PAUL
8 ROCK YOUR BODY JUSTIN TIMBERLAKE
9 BEER FOR MY HORSES TOBY KEITH & WILLIE NELSON
10 21 QUESTIONS 50 CENT
11 I NEED A GIRL (PART 2) P. DIDDY
12 ALL THE THINGS SHE SAID T.A.T.U.
13 MAGIC STICK LIL' KIM W/ 50 CENT
14 CRAZY IN LOVE BEYONCE w/JAY-Z
15 HELL YEAH GINUWINE
16 LET'S GET DOWN BOW WOW w/ BABY
17 BABY BOY BEYONCE & SEAN PAUL
18 ROCK WIT U (AWWW BABY) ASHANTI
19 I WANNA TALK ABOUT ME TOBY KEITH
20 SEVEN NATION ARMY WHITE STRIPES
21 DON'T KNOW WHY NORAH JONES
22 BRING ME TO LIFE EVANESCENCE
23 BOUNCE AARON CARTER
24 HOLLA BACK MARIO
25 NO SUCH THING JOHN MAYER


Dance Music
Title Artist Time
1, 2, 3, 4 (Sumpin' New) Coolio 3:11
1-2-3 Estefan, Gloria 3:35
100% Pure Love Waters, Crystal 8:05
1999 Prince 6:22
3 A.M. Eternal KLF 3:35
7 Prince 5:13
Ain't 2 Proud 2 Beg TLC 5:37
Ain't Nobody Khan, Chaka 4:42
Air Forces One Nelly & Kyjuan 4:30
All 4 Love Color Me Badd 3:30
All For You Jackson, Janet 4:24
All I Have Lopez, Jennifer & LL Cool J 4:14
All Night Long Evans, Faith & Puff Daddy 3:54
All Night Long Richie, Lionel 4:20
All That She Wants Ace Of Base 3:31
All The Things She Said T.A.T.U. 3:27
Alright Jackson, Janet 6:26
Angel Shaggy & Rayvon 3:39
Another Night Real McCoy 5:44
Anything SWV 4:01
Around The Way Girl L.L. Cool J 4:04
Ascension (Don't Ever Wonder) Maxwell 3:47
Automatic Pointer Sisters 6:06
Automatic Lover Johnson, Jay-Jay 4:17
Automatic Lover (Call For Love) Real McCoy 3:46
B.B.D. (I Thought It Was Me) Bel Biv Devoe 4:35
Baby Brandy 4:19
Baby Baby Corona 3:46
Baby Baby Grant, Amy 3:56
Baby Boy Beyoncé & Sean Paul 4:03
Baby Got Back SirMixaLot 4:25
Baby I Love You Lopez, Jennifer & R. Kelly 3:33
Baby I'm A Star Prince 4:20
Baby Im In Love Thalia 3:30
Baby One More Time Spears, Britney 3:30
Baby-Baby-Baby TLC 4:18
Back And Forth Aaliyah 3:53
Back To Life Soul II Soul 3:48
Bad Jackson, Michael 4:06
Bad Boy Miami Sound Machine 3:53
Bad Touch, The Bloodhound Gang 3:33
Bailamos Iglesias, Enrique 3:31
Bamboleo Medley Gipsy Kings 4:48
Barbie Girl Aqua 3:13
Be My Lover La Bouche 6:26
Be With You Iglesias, Enrique 3:38
Beat It Jackson, Michael 4:18
Beautiful Snoop Dogg & Pharrell 4:03
Beautiful Life Ace Of Base 3:39
Because Of Love Jackson, Janet 4:15
Because Of You Cover Girls 5:38
Believe Cher 3:56
Best Friend Brandy 4:45
Best Things In Life Are Free, The Vandross, Luther & Janet Jackson 4:36
Better Off Alone Deejay, Alice 2:52
Big Fun Inner City 3:26
Big Poppa Notorious B.I.G. 4:07
Billie Jean Jackson, Michael 4:54
Bird, The Time 7:40
Birthday Suit Kemp, Johnny 4:28
Black Cat Jackson, Janet 4:50
Black Or White Jackson, Michael 3:22
Blowin' Me Up Chasez, JC 4:19
Blue (Da Ba Dee) Eiffel 65 3:29
Bonnie And Clyde Jay-Z & Beyoncé 3:23
Boom Boom Boom Outhere Brothers 3:19
Boom, Boom, Boom Vengaboys 3:23
Booti Call Blackstreet 4:23
Bootylicious Destinys Child 3:27
Borderline Madonna 5:18
Bounce Conner, Sarah 3:31
Boy Is Mine, The Brandy & Monica 3:59
Breathe Cantrell, Blu & E-40 3:45
Breathe Telepopmusik 3:27
Buffalo Stance Cherry, Neneh 5:41
Bump Bump Bump B2K & P. Diddy 3:52
Burn Rubber Gap Band 5:30
Burning Up Madonna 3:41
Bust A Move Young M.C. 4:23
Busy Child Crystal Method 4:05
Bye Bye Bye 'N Sync 3:19
C'est La Vie B*Witched 2:51
C'mon And Get My Love Dennis, Cathy 3:50
C'mon Ride It (The Train) Quad City DJ's 3:58
California Love Dr. Dre & Tupac 6:29
Call Me Le Click 3:44
Can I Get A . . . Jay-Z & Amil & JA Rule 5:10
Can U Feel It 3rd Party 4:11
Candy Moore, Mandy 3:54
Can't Get Enough Of Your Love Dayne, Taylor 4:25
Cant Let You Go Fabolous, Mike Shorey & Lil Mo 3:43
Can't Nobody Rowland, Kelly 3:52
Can't Nobody Hold Me Down Puff Daddy 5:10
Candy Girl New Edition 3:34
Candy Rain Soul For Real 4:34
Cantaloop (Flip Fantasia) US3 4:30
Caribbean Queen Ocean, Billy 4:06
Case Of The Ex (Watcha Gonna Do) Mya 3:51
Change Stansfield, Lisa 5:39
Change Clothes Jay-Z 4:16
Cherish Madonna 3:53
Children Miles, Robert 3:40
Close To You Priest, Maxi 5:25
Coco Jambo Mr. President 3:37
Cold Hearted Abdul, Paula 3:51
Cold Rock A Party MC Lyte 4:05
Come And Get Your Love Real McCoy 3:14
Come Go With Me Exposé 4:15
Come Into My World Minogue, Kylie/td> 3:45
Come On Over Baby (All I Want Is You) Aguilera, Christina 3:23
Comin' Back Crystal Method 3:41
Conga Miami Sound Machine 4:11
Control Jackson, Janet 5:55
Cotton Eye Joe Rednex 3:11
Country Grammar Nelly 4:15
Crazy Spears, Britney 3:16
Crazy In Love Beyonce & Jay-Z 3:55
Cream Prince 4:12
Creep TLC 4:25
Cruel Summer Ace Of Base 3:32
Crush Paige, Jennifer 3:19
Crush On You Jets 4:31
Crying At The Discoteque Alcazar 3:50
Cup of Life, The Martin, Ricky 4:37
Da Butt E.U. 5:11
Da' Dip Freak Nasty 3:51
Damn Youngbloodz & Lil' Jon 4:04
Dance Little Sister D'Arby Terence Trent 3:55
Dance With Me Morgan, Debelah 3:40
Dancing In The Sheets Shalamar 4:03
Dangerous On The Dance Floor Musto & Bones 5:17
Daydreamin' Ali, Tatyana 3:40
Dazzey Duks Duice 4:05
Deeper And Deeper Madonna 5:33
Deeper Love, A Clivilles & Cole 4:14
Delirious Prince 3:56
Diamond Girl Nice And Wild 5:50
Die Another Day Madonna 3:28
Dip It Low Milian, Christina 3:14
Dirrty Aguilera, Christina & Redman 3:59
Dirty Cash Adventures Of Stevie V 3:49
Ditty Paperboy 4:03
Do Me! Bel Biv Devoe 4:33
Do You Know (What It Takes) Robyn 3:31
Do You Want Me Salt-N-Pepa 4:52
Doesn't Really Matter Jackson, Janet 4:17
Don't Be Cruel Brown, Bobby 6:52
Don't Cry For Me Argentina Madonna 4:55
Don't Make Me Over Sybil 3:59
Dont Mess With My Man Nivea & Jagged Edge 3:40
Don't Rush Me Dayne, Taylor 3:47
Don't Stop Movin' Livin' Joy 3:35
Don't Stop 'Til You Get Enough Jackson, Michael 6:06
Don't Take It Personal Monica 4:20
Don't Tell Me Madonna 4:10
Don't Turn Around Ace Of Base 3:47
Don't Walk Away Jade 4:07
Don't You Want Me Watley, Jody 4:10
Doo Wop (That Thing) Hill, Lauryn 3:59
Dope! Bel Biv Devoe 3:44
Dreamlover Carey, Mariah 3:54
Dreams Gabrielle 3:45
Dilemma Nelly & Kelly Rowland 4:51
Down 4 U Gotti, Irv & Ja Rule 3:30
Early In The Morning Gap Band 6:28
Electric Slide Griffiths, Marcia 4:00
Emotions Carey, Mariah 4:08
Erotic City Prince 7:24
Erotica Madonna 5:19
Escapade Jackson, Janet 4:44
ESPN Jock Jam Various Artists 3:15
Everlasting Love Estefan, Gloria 3:55
Every Day Of The Week Jade 3:45
Every Heartbeat Grant, Amy 3:31
Every Little Step Brown, Bobby 3:59
Every Little Thing I Do Soul For Real 4:17
Everybody Backstreet Boys 3:43
Everybody Madonna 4:57
Everybody Everybody Black Box 4:07
Everybody's Free Rozalla 3:32
Everything Blige, Mary J. 3:21
Everything Changes Troccoli, Kathy 4:23
Excuse Me Miss Jay-Z 3:50
Express Yourself Madonna 4:02
Expression Salt-N-Pepa 4:04
Faded Souldecision 2:49
Fake O'Neal, Alexander 3:51
Fallen Mya 3:20
Fantastic Voyage Coolio 4:04
Fantasy Black Box 5:15
Fantasy Carey, Mariah 4:04
Fastlove Michael, George 5:24
Feel So Good Mase 4:02
Feels Good Tony! Toni! Toné 6:43
Fell In Love With A Boy Stone, Joss 2:51
Fight For Your Right Beastie Boys 3:28
Finally Peniston, Ce Ce 4:03
Flava In Ya Ear Mack, Craig 5:02
Fly Like An Eagle Seal 4:15
For Tonight Martinez, Nancy 7:12
Forever Your Girl Abdul, Paula 4:58
Freak Like Me Howard, Adina 4:05
Freak-A-Zoid Midnight Star 8:27
Free Your Mind En Vogue 4:51
Freeway Of Love Franklin, Aretha 6:00
Fresh Kool & The Gang 4:22
Friends Watley, Jody 4:30
Frozen Madonna 3:38
Funkdafied Da Brat 3:07
Funky Cold Medina Tone Loc 4:11
Gangsta's Paradise Coolio 4:00
Genie In A Bottle Aquilera, Christina 3:37
Get Away Brown, Bobby 4:39
Get Busy Paul, Sean 3:32
Get Down Mack, Craig 3:45
Get Down On It Kool & The Gang 4:47
Get It On Tonite Jordan, Montell 3:32
Get Low Ying Yang Twins, Lil Jon & The Eastside Boyz 4:29
Get On The Dance Floor Base, Rob & DJ E-Z Rock 4:23
Get On Up Jodeci 3:40
Get On Your Feet Estefan, Gloria 3:40
Get Outta My Dreams Ocean, Billy 4:43
Get Ready For This 2 Unlimited 3:42
Get Up! Technotronic 5:37
Get Ur Freak On Elliott, Missy "Misdemeanor" 3:30
Gett Off Prince 4:31
Gettin' Jiggy Wit It Smith, Will 3:47
Getto Jam Domino 4:45
Ghostbusters Parker, Ray Jr. 4:04
Gigolo Cannon, Nick & R. Kelly 3:54
Gimme The Light Paul, Sean 3:46
Gin And Juice Snoop Doggy Dogg 3:40
Girl Im A Bad Boy Fat Joe, P. Diddy & Dre 3:23
Girls Nite Out Collins, Tyler 6:02
Give It To Her Tanto Metro & Devonte 3:30
Give It To You Knight, Jordan 4:47
Give It To You Wash, Martha 3:49
Give It Up, Turn It Loose En Vogue 5:11
Give Me Just One Night (Una Noche) 98 Degrees 3:24
Giving You The Benefit Pebbles 5:40
Gloria Branigan, Laura 4:50
Gonna Make You Sweat C&C Music Factory 4:04
Good Enough Brown, Bobby 5:03
Good For Me Grant, Amy 3:59
Good Life Inner City 3:25
Good Vibrations Marky Mark & The Funky Bunch 4:25
Gossip Folks Elliott, Missy & Ludacris 4:25
Got Me Waiting Heavy D. And The Boys 4:43
Gotta Get Thru This Beddington, Daniel 2:41
Gotta Tell You Mumba, Samantha 3:21
Groove Thang Zhané 3:55
Gypsy Woman (She's Homeless) Waters, Crystal 3:48
Happy Ashanti 3:28
He Loves U Not Dream 3:45
He Wasnt Man Enough Braxton, Toni 4:21
Head To Toe Lisa Lisa & Cult Jam 5:01
Heartbeat Seduction 7:03
Heartbreaker Carey, Mariah 3:19
Heaven DJ Sammy 3:51
Hell Yeah Ginuwine 3:39
Here Comes The Hammer Hammer, M.C. 4:31
Here Comes The Hotstepper Kamoze, Ini 4:08
Here We Go, Let's Rock And Roll C&C Music Factory 5:40
Hey Ma Cam'ron & Juelz 2:55
Hey Mama Black Eyed Peas 3:02
Hey Mr. D.J. Zhané 4:11
Hey Ya Outkast 3:56
Hip Hop Hooray Naughty By Nature 4:27
Hippychick SoHo 3:12
History Repeating Propellerheads & Shirley Bassey 4:02
Hit 'Em Up Style (Oops!) Cantrell, Blu 4:02
Hit Me Off New Edition 4:18
Hold On Black Box 5:37
Hold You Tight Kemp, Tara 4:44
Holidae In Chingy, Ludacris & Snoop Dogg 4:30
Holiday Madonna 6:08
Hollywood Madonna 3:42
Honey Carey, Mariah 4:33
Hot In Herre Nelly 3:48
How To Dance Bingo Boys 4:37
How Will I Know Houston, Whitney 4:32
Humpin' Around Brown, Bobby 4:24
Humpty Dance, The Digital Underground 5:50
Hypnotize Notorious B.I.G. 3:57
I Begin To Wonder Minogue, Danii 3:25
I Belong To You Braxton, Toni 3:53
I Can Nas 4:15
I Can't Wait Nu Shooz 5:25
I Do 3LW & P. Diddy 3:56
I Don't Know Anybody Else Black Box 4:34
I Don't Wanna Fight Turner, Tina 4:27
I Feel For You Khan, Chaka 8:51
I Get Around 2 Pac 4:23
I Just Wanna Love You (Give It To Me) Jay-Z 3:50
I Know What You Want Busta Rhymes & Mariah Carey 4:10
I Like It Blackout Allstars 4:18
I Like It Sammie 3:39
I Like The Way (The Kissing Game) Hi-Five 5:52
I Like To Move It Reel To Reel 3:40
I Love You/You Bring Me Joy Blige, Mary J. 4:11
I Love Your Smile Shanice 4:18
I Need A Girl (Part 1) Diddy, P. 4:11
I Need To Know Anthony, Marc 3:14
I.O.U. Freeez 3:48
I Say A Little Prayer King, Diana 3:29
I Wanna Be Your Lover Prince 5:47
I Wanna Dance With Somebody Houston, Whitney 4:50
I Wanna Have Some Fun Fox, Samantha 4:08
I Wanna Love You Jade 4:09
I Wanna Sex You Up Color Me Bad 4:06
I Want You Roberts, Juliet 4:06
I Want You Thalia & Fat Joe 3:30
I Want You Back 'N Sync 3:20
I Wish Gabrielle 4:47
I Wish Skee-Lo 4:08
I Wonder If I Take You Home Lisa Lisa & Cult Jam 3:23
I'll Be There For You/You're All I Need To Get By Method Man 5:07
I'll Do For You Father M.C. 5:04
I'm Every Woman Houston, Whitney 3:46
Im Glad Lopez, Jennifer 3:41
I'm Gonna Get You Bizarre, Inc. 3:22
Im Good Blaque 3:35
I'm In The Mood Peniston, Ce Ce 4:07
I'm Real Remix Lopez, Jennifer & Ja Rule 4:21
I'm So Excited Pointer Sisters 5:41
Im Still In Love With You Sean Paul & Sasha 3:30
I'm So Into You SWV 4:11
I'm Too Sexy Right Said Fred 2:52
I'm Your Baby Tonight Houston, Whitney 4:59
I'm Your Man Wham! 6:05
Ice Ice Baby Vanilla Ice 4:30
Iesha Another Bad Creation 4:22
If Jackson, Janet 4:31
If I Could Go Martinez, Angie 4:07
If I Had No Loot Tony Toni Toné 4:01
If You Could Read My Mind Stars On 54 3:28
If You Had My Love Lopez, Jennifer 3:46
If You Love Me Brownstone 3:43
If Your Girl Only Knew Aaliyah 3:55
Ignition Kelly, R. 3:06
In Da Club 50 Cent 3:41
In Love Wit Chu Da Brat & Cherish 4:10
In My House Mary Jane Girls 5:01
In The Closet Jackson, Michael 5:57
Independent Women Part 1 Destiny's Child 3:40
Informer Snow 4:08
Insane In The Brain Cypress Hill 3:34
Insomnia Faithless 3:32
Into The Groove Madonna 4:08
Irresistible Simpson, Jessica 3:11
Is It Good To You Heavy D. & The Boyz 4:51
It Feels So Good Sonique 3:48
It Takes Two Base, Rob & DJ E-Z Rock 5:00
It Wasn't Me Shaggy & Ricardo Ducent 3:40
It's Gonna Be Me 'N Sync 3:11
It's A Shame (My Sister) Love, Monie 3:58
It's All The Way Live Coolio 3:36
It's Gonna Be A Lovely Day Soul System 4:51
It's Not Alright, But It's Okay Houston, Whitney 4:22
IZ U Nelly 4:19
Jellyhead Crush 4:23
Jenny From The Block Lopez, Jennifer 2:48
Joy And Pain Base, Rob & DJ E-Z Rock 3:45
Jump Kris Kross 3:18
Jump Around House Of Pain 3:33
Jump (For My Love) Pointer Sisters 6:24
Jump Off, The Lil' Kim & Mr. Cheeks 6:24
Jump To It Franklin, Aretha 4:13
Jumpin' Jumpin' Destiny's Child 3:47
Jungle Love Time 5:29
Just A Friend Biz Markie 4:00
Just A Touch Of Love C&C Music Factory 5:37
Just Another Dream Dennis, Cathy 4:03
Just Got Paid Kemp, Johnny 5:28
Justify My Love Madonna 4:59
Keep On Movin' Soul II Soul 5:59
Keep On Walkin' Peniston, Cece 4:00
Ketchup Song Las Ketchup 3:29
Kiss Prince 3:38
Kiss You Back Digital Underground 4:28
Kisses On The Wind Cherry, Neneh 3:57
Knocked Out Abdul, Paula 3:52
Knockin' Boots Candyman 4:42
La Isla Bonita Madonna 3:47
Ladies Sarai 3:22
Ladies First Queen Latifah 3:53
Lady Modjo 3:39
Lady Marmalade Aguilera, Christina, Lil' Kim, Mya & Pink 4:25
Lambada Kaoma 3:28
Larger Than Life Backstreet Boys 3:55
Lean On Me Club Nouveau 3:58
Let Me Be The One Exposé 4:18
Let Me Blow Ya Mind Eve & Gwen Stefani 3:43
Let Me Clear My Throat DJ Kool 4:52
Let The Beat Hit 'Em Lisa Lisa & Cult Jam 4:38
Let The Music Play Shannon 3:50
Lets Get Down Bow Wow & Baby 4:20
Let's Get Loud Lopez, Jennifer 4:01
Let's Go Crazy Prince 4:39
Let's Groove Earth Wind & Fire 3:30
Let's Hear It For The Boy Williams, Deniece 4:19
Let's Talk About Sex Salt-N-Pepa 4:40
Like A Prayer Madonna 5:50
Like A Virgin Madonna 3:11
Like Glue Paul, Sean 3:53
Like I Love You Timberlake, Justin 4:41
Liquid Dreams O-Town 3:25
Little Less Conversation, A Presley, Elvis & JXL 3:31
Little Red Corvette Prince 4:58
Livin' La Vida Loca Martin, Ricky 4:02
Living In Danger Ace Of Base 3:08
Locomotion, The Minogue, Kylie 3:13
Looking For A New Love Watley, Jody 5:06
Love At First Sight Minogue, Kylie 3:45
Love Bites QED 4:07
Love Come Down King, Evelyn "Champagne" 3:37
Love Dont Cost A Thing Lopez, Jennnifer 3:41
Love Don't Love You En Vogue 3:58
Love Overboard Knight, Gladys & The Pips 5:26
Love Will Never Do (Without You) Jackson, Janet 5:50
Love Will Save The Day Houston, Whitney 5:21
Love You All My Lifetime Khan, Chaka 4:21
Loverboy Ocean, Billy 4:09
Lucas With The Lid Off Lucas 4:00
Lucky Star Madonna 5:30
Macarena Los Del Rio 3:42
Magic Stick 50 Cent & Lil Kim 3:29
Make It Happen Carey, Mariah 5:06
Mama Said Knock You Out L.L. Cool J 4:49
Mama Used To Say Junior 3:22
Mambo No. 5 Bega, Lou 3:33
Man Size Love Klymaxx 5:40
Material Girl Madonna 3:52
Me Against The Music Spears, Britney & Madonna 3:44
Me Myself And I De La Soul 3:45
Me So Horny Two Live Crew 4:35
Men In Black Smith, Will 3:46
Mercedes Boy Pebbles 5:10
Mezmerize Ja Rule & Ashanti 4:38
Miami Smith, Will 3:19
Milkshake Kelis 3:03 Kelis 3:03
Mishale Donalds, Andru 4:01
Misled Kool & The Gang 4:57
Miss Independent Clarkson, Kelly 3:33
Miss You Much Jackson, Janet 4:12
Missing Everything But The Girl 4:10
Mission: Impossible Clayton, Adam & Larry Mullen 3:28
Mo Money Mo Problems Notorious B.I.G. 4:16
Money Don't Matter 2 Night Prince 4:46
Monkey Michael, George 5:07
More And More Captain Hollywood Project 4:11
Most Girls Pink 4:10
Motownphilly Boyz II Men 3:55
Move This Technotronic 5:19
Mr. Wendal Arrested Development 4:06
Ms. Jackson Outkast 4:02
Murder On The Dance Floor Bextor, Sophie 3:48
Music Madonna 3:28
My Baby Daddy B-Rock & The Bizz 3:34
My Body Says Yes Titiyo 3:46
My Boo Ghost Town DJs 4:11
My Love Is Like Woah Mya 3:27
My Lovin' (You're Never Gonna Get It) En Vogue 4:42
My Name Is Not Susan Houston, Whitney 4:38
My Prerogative Brown, Bobby 4:57
Nasty Jackson, Janet 4:03
Nasty Girl Vanity 6 5:15
Naughty Girl Beyoncé 3:28
Neutron Dance Pointer Sisters 4:59
Never Gonna Give You Up Astley, Rick 3:35
Never Too Much Vandross, Luther 3:50
New Electric Slide Grandmaster Slice & Izzy Chill 5:53
Nicety Michel'le 3:26
No Diggity Blackstreet 5:03
No Letting Go Wonder, Wayne 2:58
No More Ruff Endz 3:58
No More Lies Michel'le 3:49
No, No, No Destiny's Child 3:04
Nobody Wants To Be Lonely Martin, Ricky & Christina Aguilera 4:09
No Scrubs TLC 3:37
No Tengo Dinero Los Umbrellos 3:35
Not Gonna Get Us T.A.T.U. 3:33
Not In Love Iglesias, Enrique & Kelis 3:39
Not Today Blige, Mary J. & Eve 3:48
Nothin' My Love Can't Fix Lawrence, Joey 4:05
Now That We Found Love Heavy D. & The Boyz 4:16
Number One (#1) Nelly 4:07
Nuthin' But A "G" Thang Dr. Dre 3:59
O.P.P. Naughty By Nature 4:29
Off The Wall Jackson, Michael 4:06
On Our Own Brown, Bobby 5:12
One And One Miles, Robert 3:59
One Call Away Chingy & Weav 4:15
One More Chance/Stay With Me Notorious B.I.G. 4:15
One More Time Real McCoy 3:58
Only In My Dreams Gibson, Debbie 3:52
Only You 112 & Notorious B.I.G. 4:21
Ooh Aah...Just A Little Bit G, Gina 3:25
Ooh Child Dino 4:01
Oops Oh My Tweet 3:55
Oops Up Snap 6:40
Oops! I Did It Again Spears, Britney 3:30
Open Your Heart Madonna 3:50
Opposites Attract Abdul, Paula 4:24
Outstanding Gap Band 3:15
P.A.S.S.I.O.N. Rythm Syndicate 4:13
Parents Just Don't Understand DJ Jazzy Jeff 5:12
Party Train Gap Band 5:47
Party Up DMX 2:49
Party Your Body B, Stevie 4:34
Pass The Dutch Elliott, Missy 3:40
Peaches & Cream 112 3:15
People Everyday Arrested Development 3:26
Physical Attraction Madonna 6:35
Piece Of My Heart Kemp, Tara 4:50
Play Lopez, Jennifer 3:31
Playground Another Bad Creation 4:15
Please Don't Go K.W.S. 4:17
Please Don't Go No Mercy 3:59
Pleasure Principle, The Jackson, Janet 4:58
Po' Folks Nappy Roots 4:14
Point Of No Return Exposé 5:20
Point Of No Return Nu Shooz 4:23
Poison Bel Biv Devoe 4:22
Pop 'N Sync 2:54
Pop Goes The Weasel Third Bass 3:45
Power, The Snap 5:42
Pray Hammer, M.C. 5:13
Promise Of A New Day, The Abdul, Paula 4:32
Prove Your Love Dayne, Taylor 3:25
Pull Up To The Bumper Jones, Grace 3:39
Pump Up The Jam Technotronic 5:22
Pump Up The Volume MARRS 7:10
Pumps And A Bump Hammer 4:26
Push It Salt-N-Pepa 5:08
Put It On Me Ja Rule & Lil' Mo & Vita 3:06
PYT (Pretty Young Thing) Jackson, Michael 3:58
Queen Of Pop Gonna Bees 3:23
Quit Playing Games Backstreet Boys 3:51
Ray Of Light Madonna 5:16
Real Love Blige, Mary J. 4:30
Real Love Watley, Jody 4:23
Real Slim Shady, The Eminem 4:43
Rebirth Of Slick Digable Planets 4:22
Regulate G, Warren 3:09
Remember The Time Jackson, Michael 3:59
Rescue Me Madonna 5:31
Return Of The Mack Morrison, Mark 3:32
Rhythm Is A Dancer Snap 3:53
Rhythm Is Gonna Get You Estefan, Gloria 3:58
Rhythm Nation Jackson, Janet 5:31
Rhythm Of Love DJ Company 3:55
Rhythm Of The Night, The Corona 5:05
Rico Suave Gerardo 4:09
Ride On Time Black Box 4:35
Ride Wit Me Nelly & City Spud 4:14
Right Here/Human Nature SWV 5:37
Right Thurr Chingy 3:36
Roc Ya Body M.V.P. & Stagga-Lee 3:21
Rock Steady Whispers 4:48
Rock With You Jackson, Michael 3:40
Rock Your Body Timberlake, Justin 4:25
Rocket 2 U Jets 4:18
Rockit Hancock, Herbie 3:39
Rollout Ludacris 2:51
Romantic White, Karyn 4:06
Round And Round Campbell, Tevin 4:53
Rump Shaker Wreckx-N-Effect 3:59
Run Away Real McCoy 4:06
Runaway Jackson, Janet 3:35
Running Back To You Williams, Vanessa 4:39
Salt Shaker Ying Yang Twins, Lil Jon & The Eastside Boyz 4:09
Say You'll Be There Spice Girls 3:55
Scream Jackson, Michael 4:20
Secret Madonna 5:05
Secret Rendezvous White, Karyn 5:38
Sending All My Love Linear 3:52
Sending My Love Zhané 3:41
Senorita Timberlake, Justin 4:35
Set Adrift On Memory Bliss PM Dawn 6:05
Set U Free Planet Soul 4:16
Sex Bomb Jones, Tom 3:33
Sexual (Li Da Di) Amber 4:34
Shake Ya Tailfeather Nelly, P. Diddy & Murphy Lee 3:22
Shake Your Body Jacksons 7:59
Shake Your Bon Bon Martin, Ricky 3:09
Shake Your Thang Salt-N-Pepa 4:00
She Bangs Martin, Ricky 4:02
She's A Bad Mama Jama Carlton, Carl 5:49
(She's Got) Skillz All-4-One 4:08
Shes Hot Gil, A.J. & Max-A-Million 3:36
She's Playing Hard To Get Hi-Five 4:36
Shoop Salt-N-Pepa 4:07
Short Short Man 20 Fingers 3:16
Shorty Doowop Baby Bash 3:18
Show Me Cover Girls 3:43
Show Me Love Robyn 3:48
Show Me Love S, Robin 5:30
Showing Out Mel & Kim 3:34
Shut Up Black Eyed Peas 3:44
Shy Guy King, Diana 3:41
Sign O' The Times Prince 5:02
Sign, The Ace Of Base 3:13
Simply Being Loved BT 3:49
Sittin' Up In My Room Brandy 4:52
Slam Onyx 3:38
Slow Minogue, Kylie 3:12
Slow And Sexy Ranks, Shabba 5:22
Slow Jamz Twista, Kanye West & Jamie Foxx 3:28
Slow Motion Color Me Badd 4:27
Snake R. Kelly & Big Tigger 3:44
So Emotional Houston, Whitney 4:36
Someday Carey, Mariah 4:06
Someone To Call My Lover Jackson, Janet 4:32
Something Lasgo 3:40
Spice Up Your Life Spice Girls 2:52
Spring Love Cover Girls 4:05
Spy In The House Of Love Was (Not Was) 4:18
Stand Up Ludacris & Shawnna 3:33
Starry Eyed Surprise Oakenfold & Shifty Shellshock 3:08
Stay Eternal 3:58
Stay The Night IMX 3:40
Stay With Me Tonight Osborne, Jeffrey 4:58
Stayin' Alive Jean, Wyclef 3:11
Step Daddy Hitman Sammy Sam 3:53
Straight Up Abdul, Paula 4:11
Stranger In My House Tamia 3:49
Strike It Up Black Box 5:15
Stronger Spears, Britney 3:22
Stunt 101 G Unit 3:53
Stutter Joe & Mystikal 3:17
Suga Suga Baby Bash 3:58
Summertime DJ Jazzy Jeff & The Fresh Prince 3:56
Supermodel RuPaul 3:47
Survivor Destiny's Child 4:00
Sweet Dreams La Bouche 3:11
Take Me There Blackstreet & Mya 3:54
Taste The Bass Safire 4:00
Tell It To My Heart Dayne, Taylor 3:40
Tell Me Groove Theory 3:56
Temptation Corina 3:58
Tennessee Arrested Development 3:37
Thank You Boyz II Men 4:34
That's The Way Love Goes Jackson, Janet 4:24
That's The Way Of The World D Mob 4:03
That's What Love Can Do Boy Krazy 3:25
There You Go Pink 3:25
They Want EFX Das EFX 3:40
Things That Make You Go Hmmm... C&C Music Factory 5:21
Thinking Of You Tony Toni Toné 3:27
This Beat Is Hot B.G. The Prince Of Rap 4:06
This Beat Is Technotronic Technotronic 5:25
This DJ G, Warren 3:27
This House Spencer, Tracie 5:05
This Is For The Lover In You Babyface 4:01
This Is How We Do It Jordan, Montell 3:48
This Is Your Night Amber 3:59
This Time Make It Funky Spencer, Tracie 5:26
Thoia Thoing Kelly, R. 3:42
Thong Song Sisqo 4:05
Thriller Jackson, Michael 5:57
Through The Wire West, Kanye 4:27
'Til My Baby Comes Home Vandross, Luther 5:34
Time After Time INOJ 4:14
Tipsy J-Kwon 3:59
Together Again Jackson, Janet 4:07
Together Forever Astley, Rick 3:24
Together Forever Melendez, Lisette 6:14
Tom's Diner DNA & Suzanne Vega 3:48
Tonight Is The Night Le Click 3:53
Too Close Next 4:06
Too Funky Michael, George 3:46
Tootsee Roll 69 Boyz 4:14
Total Eclipse Of The Heart French, Nicki 3:49
Touch Me (All Night Long) Dennis, Cathy 4:09
Toxic Spears, Britney 3:19
Treat Her Like A Lady Temptations 4:40
Try Again Aaliyah 4:02
Try It On My Own Houston, Whitney 3:43
Turn The Beat Around Estefan, Gloria 3:53
Turn Off The Light Furtado, Nelly 3:36
Two To Make It Right Seduction 5:23
U Got It Bad Usher 4:04
Vibeology Abdul, Paula 5:16
Virtual Insanity Jamiroquai 3:46
Vogue Madonna 4:19
Waiting For Tonight Lopez, Jennifer 4:05
Walk The Dinosaur Was (Not Was) 4:22
Walk This Way Run D.M.C. 5:10
Wanksta 50 Cent 3:43
Wanna Be Startin' Somethin' Jackson, Michael 6:03
Wannabe Spice Girls 2:50
Warm It Up Kris Kross 4:09
Wat Da Hook Gon Be Lee, Murphy & Jermaine Dupri 3:46
Waterfalls TLC 4:39
Way I Feel About You, The White, Karyn 4:35
Way That You Love Me, The Abdul, Paula 5:22
Way You Love Me, The White, Karyn 4:56
Way You Make Me Feel, The Jackson, Michael 4:59
Way You Move, The Outkast & Sleepy Brown 3:50
We Got A Love Thang Peniston, Ce Ce 5:28
We Like To Party Vengaboys 3:42
We've Got It Goin' On Backstreet Boys 3:41
Wet My Whistle Midnight Star 5:08
What About Your Friends TLC 4:02
What Have You Done For Me Lately Jackson, Janet 4:59
What Is Love Haddaway 4:28
What It Feels Like For A Girl Madonna 4:01
What's It Gonna Be Rhymes, Busta & Janet Jackson 3:27
What's My Name Snoop Doggy Dog 4:15
What's Your Fantasy Ludacris & Foxy Brown 4:50
What's Your Flava David, Craig 3:33
Whatta Man Salt-N-Pepa 5:07
When Doves Cry Prince 5:52
When I Think Of You Jackson, Janet 3:56
When The Lights Go Out Five 3:55
Where Do You Go No Mercy 4:18
Where The Party At Jagged Edge & Nelly 3:54
Who Do U Love Cox, Deborah 4:05
Who Let The Dogs Out Baha Men 3:17
Who's Zoomin' Who Franklin, Aretha 4:43
Whole World, The Outkast & Killer Mike 4:17
Whoomp! (There It Is) Tag Team 3:43
Whoot, There It Is 95 South 4:19
Wiggle It Two In A Room 4:04
Wild Thing Tone Loc 4:25
Wild Wild West Smith, Will 3:29
Wishing Well D'Arby, Terence Trent 3:31
With Every Beat Of My Heart Dayne, Taylor 6:25
With You Simpson, Jessica 3:08
Without Me Eminem 4:21
Word To The Mutha Bel Biv Devoe 4:30
Word Up Cameo 4:19
Work It Elliott, Missy 4:21
Working Day And Night Jackson, Michael 5:14
Would I Lie To You Charles & Eddie 3:44
Yeah Usher, Lil Jon & Ludacris 4:08
You Can't Touch This Hammer, M.C. 4:17
You Don't Have To Call Usher 3:49
You Dropped A Bomb On Me Gap Band 5:10
You Got It (The Right Stuff) New Kids On The Block 4:09
You Got The Look Prince 3:58
You Gotta Be Des'ree 3:59
You Gotta Be Des'ree 3:59
You Promised Me Ingrid 3:36
You Want This Jackson, Janet 5:05
Your Loving Arms Martin, Billie Ray 4:53
© 1999 Musicfit.net


Slow / 1980-Present
Title Artist Time
2 Become 1 Spice Girls 3:58
70's Love Groove Jackson, Janet 5:45
Adia McLachlan, Sarah 4:05
After All Cher & Peter Cetera 4:04
Again Jackson, Janet 3:46
Against All Odds Collins, Phil 3:23
All For Love Adams/Stewart/Sting 4:45
All I Have To Give Backstreet Boys 4:32
All I Want Is You U2 6:30
All My Life K-Ci & JoJo 3:37
All My Life Ronstadt, Linda 3:31
All Or Nothing O-Town 4:39
All The Man That I Need Houston, Whitney 4:09
All The Things (Your Man Won't Do) Joe 4:50
All Through The Night Lauper, Cyndi 4:32
All Woman Stansfield, Lisa 5:17
Almost Paradise Reno, Mike & Ann Wilson 3:51
Always Atlantic Starr 3:59
Always And Forever Vandross, Luther 4:03
Always Be My Baby Carey, Mariah 4:20
Angel Eyes Jeff Healey Band 4:40
Angel of Mine Monica 4:10
Angelia Marx, Richard 5:18
Anniversary Tony Toni Toné 4:46
Another Sad Love Song Braxton, Toni 5:01
Any Time, Any Place Jackson, Janet 7:08
Anything 3T 4:25
Anything For You Estefan, Gloria 4:03
Anytime You Need A Friend Carey, Mariah 4:27
Arthur's Theme (Best That You Can Do) Cross, Christopher 3:52
Ask Of You Saadiq, Raphael 4:13
At This Moment Vera, Billy & The Beaters 3:28
At Your Best Aaliyah 4:51
Avalon Roxy Music 4:15
Baby I'm Yours Shai 4:37
Back At One McKnight, Brian 3:42
Back For Good Take That 4:01
Be Happy Blige, Mary J. 4:29
Beautiful In My Eyes Kadison, Joshua 4:07
Beauty And The Beast Dion, Celine & Peabo Bryson 4:03
Because I Love You B, Stevie 4:57
Because You Loved Me Dion, Celine 4:33
Before You Walk Out Of My Life Monica 4:53
Believe John, Elton 4:12
Biggest Part Of Me Ambrosia 4:08
Blessed John, Elton 5:00
Blowing Kisses In The Wind Abdul, Paula 4:42
Blue Eyes John, Elton 3:27
Breathe Again Braxton, Toni 4:29
Bring It All To Me Blaque 3:35
Brokenhearted Brandy 5:53
Bump N' Grind Kelly, R. 4:16
By The Time This Night Is Over G, Kenny & Peabo Bryson 4:49
Can We Talk Campbell, Tevin 4:21
Can You Feel The Love Tonight John, Elton 3:59
Can't Let Go Carey, Mariah 4:26
Can't Stay Away From You Estefan, Gloria 3:57
Careless Whisper Wham! 6:30
Caught Up In The Rapture Baker, Anita 5:07
Cherish Kool & The Gang 4:47
Color Of My Love, The Dion, Celine 3:26
Colors Of The Wind Williams, Vanessa 4:18
Come And Talk To Me Jodeci 4:38
Come Back To Me Jackson, Janet 5:33
Come Rain Or Come Shine Henley, Don 3:40
Coming Out Of The Dark Estefan, Gloria 4:07
Constantly Immature 5:40
Could This Be Love Seduction 6:40
Count On Me Houston, Whitney & Cece Winans 4:26
Crash Into Me Dave Matthews Band 4:18
Crazy For You Madonna 3:45
Crazy Love McKnight, Brian 4:06
Cruisin' D'Angelo 3:58
Cry For You Jodeci 4:27
Cupid 112 4:14
Damn I Wish I Was Your Lover Hawkins, Sophie B. 4:16
Dedicated Kelly, R. & Public Announcement 4:06
Diamonds And Pearls Prince 4:43
Didn't We Almost Have It All Houston, Whitney 5:04
Diggin' On You TLC 4:10
Do I Have To Say The Words? Adams, Bryan 6:11
Do It To Me Richie, Lionel 6:03
Don't Cry Seal 6:17
Don't Dream It's Over Crowded House 3:53
Don't Know Much Ronstadt, Linda & Aaron Neville 3:32
Don't Know Much Ronstadt, Linda & Aaron Neville 3:33
Don't Let Go (Love) En Vogue 4:51
Don't Let The Sun Go Down On Me Michael, George & Elton John 5:48
Don't Make Me Wait For Love G, Kenny 4:46
Don't Wanna Lose You Estefan, Gloria 4:10
Down Low (Nobody Has To Know) Kelly, R. 4:49
Downtown SWV 4:28
Dream About You/Funky Melody B, Stevie 4:03
Dreaming Of You Selena 4:47
Drive Cars 3:55
End Of The Road Boyz II Men 5:49
Endless Love Richie, Lionel 4:29
Endless Love Vandross, Luther & Mariah Carey 4:20
Endless Summer Nights Marx, Richard 4:30
Eternal Flame Bangles 3:55
Every Breath You Take Police 4:13
Every Time I Close My Eyes Babyface 4:56
Everything I Do Adams, Bryan 6:34
Exhale (Shoop Shoop) Houston, Whitney 3:24
Fade Into You Mazzy Star 4:55
Faithfully Journey 4:27
Fallen Wood, Lauren 4:04
Falling Jordan, Montell 4:01
Fast Car Chapman, Tracy 4:58
Father Figure Michael, George 5:36
Feenin' Jodeci 4:16
Fields Of Gold Sting 3:40
For The First Time Loggins, Kenny 4:26
For You Lattimore, Kenny 3:59
For You I Will Monica 4:57
Forever In Love G, Kenny 4:58
Forever Young Pretenders 5:02
Forever Young Stewart, Rod 4:05
Freak Me Silk 4:37
Freshmen, The Verve Pipe 4:29
Friends And Lovers Loring, Gloria & Carl Anderson 3:47
From A Distance Midler, Bette 4:39
G.H.E.T.T.O.U.T. Changing Faces 4:10
Georgia On My Mind Bolton, Michael 4:58
Get Here Adams, Oleta 4:36
Girl I've Been Hurt Snow 4:03
Give Me Forever (I Do) Tesh, John & James Ingram 3:48
Giving Him Something He Can Feel En Vogue 5:53
Giving You The Best That I Got Baker, Anita 4:18
God Must Have Spent A Little More Time On You 'N Sync 4:00
Greatest Love Of All Houston, Whitney 4:51
Groovy Kind Of Love Collins Phil 3:27
Grow Old With Me Carpenter, Mary-Chapin 3:19
Hard To Say I'm Sorry Az Yet 3:34
Harvest Moon Young, Neil 5:05
Have I Told You Lately Morrison, Van 4:19
Have I Told You Lately Stewart, Rod 4:08
Have You Ever? Brandy 4:31
Have You Ever Really Loved A Woman? Adams, Bryan 4:52
He's Mine Mokenstef 4:13
Heaven Adams, Bryan 4:03
Heaven Nu Flavor 4:07
Hello Richie, Lionel 4:10
Here And Now Vandross, Luther 5:23
Here We Are Estefan, Gloria 4:42
Hero Carey, Mariah 4:19
Hold On Walters, Jamie 4:25
Hold On Wilson Phillips 4:27
Hold On My Heart Genesis 4:38
Hold On To The Nights Marx, Richard 5:17
Holding Back The Years Simply Red 4:28
How Am I Supposed To Live Without You Bolton, Michael 4:14
How Do You Talk To An Angel Heights, The 3:49
How Many Ways Braxton, Toni 4:48
Hungry Eyes Carmen, Eric 4:08
I Adore Mi Amor Color Me Bad 4:49
I Believe Blessid Union Of Souls 3:49
I Believe I Can Fly Kelly, R. 5:22
I Believe In You And Me Four Tops 4:00
I Believe In You And Me Houston, Whitney 4:02
I Belong To You (Every Time I See Your Face) Rome 3:59
I Can Love You Like That All-4-One 4:24
I Can't Make You Love Me Raitt, Bonnie 5:32
I Can't Sleep Baby (If I) Kelly, R. 4:35
I Can't Wait Another Minute Hi-Five 5:03
I Could Fall In Love Selena 4:38
I Could Not Ask For More McCain, Edwin 4:07
I Do (Cherish You) 98 Degrees 3:45
I Don't Wanna Cry Carey, Mariah 4:48
I Don't Want To Braxton, Toni 4:17
I Don't Want To Live Without You Foreigner 3:50
I Don't Want To Miss A Thing Aerosmith 4:50
I Finally Found Someone Streisand, Barbra & Bryan Adams 3:42
I Have Nothing Houston, Whitney 4:48
I Just Called To Say I Love You Wonder, Stevie 6:17
I Just Can't Stop Loving You Jackson, Michael 4:24
I Knew I Loved You Savage Garden 3:47
I Like Kut Klose 4:19
I Live My Life For You Firehouse 4:21
I Love Me Some Him Braxton, Toni 5:09
I Love You Climax Blues Band 4:05
I Miss You Hall, Aaron 6:23
I Miss You N II U 3:59
I Remember Holding You Boys Club 4:52
I Still Believe Carey, Mariah 3:55
I Swear All-4-One 4:21
I Try Gray, Macy 3:56
I Turn To You Aguilera, Christina 4:02
I Wanna Be Down Brandy 4:10
I Wanna Know Joe 4:39
I Wanna Love You Forever Simpson, Jessica 4:20
I Wanna Marry You Springsteen, Bruce 3:26
I Want It That Way Backstreet Boys 3:32
I Want To Know What Love Is Foreigner 4:58
I Will Always Love You Houston, Whitney 4:33
I Will Be Here For You Smith, Michael W. 4:04
I Will Remember You McLachlan, Sarah 4:55
I'd Die Without You PM Dawn 4:13
I'd Give Anything Levert, Gerald 4:10
I'd Rather Be Alone IV Xample 4:36
I'll Always Be Right There Adams, Bryan 3:17
I'll Always Love You Dayne, Taylor 4:17
I'll Be McCain, Edwin 4:03
I'll Be By Your Side B, Stevie 4:51
I'll Be Loving You (Forever) New Kids On The Block 4:22
I'll Be There Carey, Mariah 4:20
I'll Make Love To You Boyz II Men 3:57
I'll Never Break Your Heart Backstreet Boys 4:44
I'll Never Get Over You (Getting Over Me) Exposé 3:48
I'll Remember Madonna 4:20
I'll Stand By Pretenders 3:59
I'm Like A Bird Furtado, Nelly 4:02
I'm Not Giving You Up Estefan, Gloria 3:50
I'm Still In Love With You New Edition 4:39
I'm Your Angel Kelly, R. & Celine Dion 4:48
Ice Cream McLachlan, Sarah 2:43
If I Could Belle, Regina 4:02
If I Could Turn Back The Hands Of Time Kelly, R. 4:57
If I Ever Fall In Love Shai 3:09
If We Fall In Love Tonight Stewart, Rod 5:40
If You Asked Me To Dion, Celine 3:56
If You Don't Know Me By Now Simply Red 3:24
In My Bed Hill, Dru 3:52
In Your Eyes Gabriel, Peter 5:24
Insensitive Arden, Jann 4:11
It Might Be You Bishop, Stephen 4:12
It Must Have Been Love Roxette 4:22
It's All Coming Back To Me Now Dion, Celine 5:30
It's So Hard To Say Goodbye To Yesterday Boyz II Men 2:48
Just Because Baker, Anita 5:09
Just Kickin' It Xscape 3:24
Just Once Jones, Quincy & James Ingram 4:31
Just Take My Heart Mr. Big 4:21
Just The Two Of Us Washington, Grover Jr. 3:30
Just To See Her Robinson, Smokey 4:05
Keep Coming Back Marx, Richard 6:51
Keep On Loving You REO Speedwagon 3:20
Killing Me Softly Fugees 4:33
Kissin' You Total 4:41
Kissing A Fool Michael, George 4:34
Lady D'Angelo 5:46
Lady In Red, The DeBurgh, Chris 4:15
Landslide Smashing Pumpkins 3:11
Last Night Az Yet 4:27
Last Song, The John, Elton 3:21
Layla Clapton, Eric 4:27
Leather And Lace Nicks, Stevie 3:48
Let Her Cry Hootie & The Blowfish 5:08
Let It Flow Braxton, Toni 4:21
Let's Make A Night To Remember Adams, Bryan 6:19
Linger Cranberries 4:34
Living Inside My Heart Seger, Bob 3:30
Long December, A Counting Crows 4:51
Lost In You Brooks, Garth/Chris Gaines 3:03
Lost In Your Eyes Gibson, Debbie 3:34
Love Is Williams, Vanessa & Brian McKnight 4:45
Love Is All Around Wet Wet Wet 3:59
Love Of A Lifetime Firehouse 4:47
Love Takes Time Carey, Mariah 3:48
Love U 4 Life Jodeci 4:57
Love Will Keep Us Alive Eagles 4:04
Love Will Lead You Back Dayne, Taylor 4:36
Lucky One Grant, Amy 4:07
Make It Real Jets 4:18
Make Me Lose Control Carmen, Eric 4:27
Mandolin Rain Hornsby, Bruce 5:19
Maria Maria Santana & The Product G&B 4:05
Masterpiece Atlantic Starr 4:56
Mental Picture Secada, John 4:20
Miracle Houston, Whitney 5:42
Missing You Brandy, Tamia, Gladys Knight & Chaka Khan 4:24
Missing You Now Bolton, Michael 4:33
More Than Words Extreme 5:34
Most Beautiful Girl In The World, The Prince 4:07
Music Of My Heart 'N Sync & Gloria Estefan 4:30
My All Carey, Mariah 3:50
My Heart Will Go On Dion, Celine 4:39
My Love Is Your Love Houston, Whitney 4:22
My One And Only Love Sting 3:36
Never Forget You Carey, Mariah 3:46
Never Had A Dream Come True S Club 7 3:58
Never Saw A Miracle Stigers, Curtis 3:42
Never Tear Us Apart INXS 3:02
Nightswimming R.E.M. 4:10
No More "I Love You's" Lennox, Annie 4:51
No One In The World Baker Anita 4:10
Nobody Sweat, Keith 4:25
Nobody Knows Tony Rich Project 5:07
Nobody Loves Me Like You Do Houston, Whitney 3:47
Not Gon' Cry Blige, Mary J. 4:57
Nothing Compares 2 U O'Connor, Sinead 5:07
Nothing's Gonna Stop Us Now Starship 4:27
November Rain Guns N' Roses 8:59
Now And Forever Marx, Richard 3:32
Ode To My Family Cranberries 4:30
Oh, Girl Young, Paul 3:31
On Bended Knee Boyz II Men 5:29
One U2 4:36
One Hundred Ways Jones, Quincy & James Ingram 4:19
One In A Million You Graham, Larry 4:10
One More Night Collins, Phil 4:48
One More Try Michael, George 5:49
One Sweet Day Carey, Mariah & Boyz II Men 4:43
One That You Love, The Air Supply 4:19
One, The John, Elton 3:58
Open Arms Journey 3:17
Ordinary World Duran Duran 5:41
Out Of My Head Fastball 2:32
Out Of Tears Rolling Stones 5:25
Penny Lover Richie, Lionel 3:47
Piano In The Dark Russell, Brenda 4:23
Place Where You Belong, The Shai 4:25
Please Forgive Me Adams, Bryan 5:56
Power Of Love, The Dion, Celine 5:43
Power Of Love/Love Power Vandross, Luther 6:42
Practice What You Preach White, Barry 5:59
Praying For Time Michael, George 4:41
Pretty Girl B, Jon 4:18
Price Of Love, The Bad English 4:41
Promise Jagged Edge 3:11
Purple Rain Prince 8:45
Rain Madonna 5:25
Reach Estefan, Gloria 3:49
Reach Out I'll Be There Bolton, Michael 3:54
Red Light Special TLC 5:03
Release Me Wilson Phillips 4:56
Return To Innocence Enigma 4:07
Right Here Waiting Marx, Richard 4:24
Run To You Houston, Whitney 4:24
Rush Rush Abdul, Paula 4:53
Said I Love You...But I Lied Bolton, Michael 5:06
Sailing Cross, Christopher 4:17
Satellite Dave Matthews Band 4:51
Save The Best For Last Williams, Vanessa 3:39
Saving All My Love For You Houston, Whitney 3:58
Saving Forever For You Shanice 4:31
Say It Voices Of Theory 3:56
Sea Of Love Honeydrippers 3:02
Seasons Change Exposé 4:35
Second Chance 38 Special 4:33
Secret Garden Springsteen, Bruce 4:28
Sexual Healing Gaye, Marvin 3:59
Shake You Down Abbott, Gregory 4:03
Shape Of My Heart Backstreet Boys 3:50
She's All I Ever Had Martin, Ricky 4:12
She's Like The Wind Swayze, Patrick 3:53
Shining Star Manhattans 4:40
Show Me The Meaning Of Being Lonely Backstreet Boys 3:54
Shower Me With Your Love Surface 4:53
Sign Your Name D'Arby, Terence Trent 4:35
Silent Prayer Shanice 5:04
Silhouette G, Kenny 5:25
Slave To Love Ferry, Bryan 4:23
So Much In Love All-4-One 3:31
Someone Like You Morrison, Van 4:06
Someone To Hold Lorenz, Trey 4:22
Someone To Love B, John & Babyface 4:04
Something About The Way You Look Tonight John, Elton 4:00
Sometimes Love Just Ain't Enough Smyth, Patty 4:27
Somewhere Out There Ingram, James & Linda Ronstadt 3:59
Song For Mama, A Boyz II Men 4:34
Soon As I Get Home Evans, Faith 5:23
Soul Provider Bolton, Michael 4:28
St. Elmo's Fire Parr, John 4:08
Stay Loeb, Lisa & Nine Stories 3:03
Stay The Same McIntyre, Joey 3:47
Stroke You Up Changing Faces 4:31
Strong Enough Crow, Sheryl 3:10
Suddenly Ocean, Billy 3:51
Sukiyaki 4 P.M. 2:48
Superwoman White, Karyn 5:49
Swear It Again Westlife 4:05
Sweet Lady Tyrese 4:12
Sweet Love Baker, Anita 4:26
Sweet Thing Blige, Mary J. 3:47
Sweetest Days, The Williams, Vanessa 3:34
Take A Bow Madonna 5:22
Take My Breath Away Berlin 4:10
Taking You Home Henley, Don 4:09
Tears In Heaven Clapton, Eric 4:32
Tell Me It's Real K-Ci & JoJo 3:41
Tell Me What You Want Me To Do Campbell, Tevin 5:00
Tha Crossroads Bone Thugs-N-Harmony 3:43
Thank God I Found You Carey, Mariah, & Joe & 98 Degrees 4:16
That's What Friends Are For Warwick, Dionne 4:18
That's What Love Is All About Bolton, Michael 3:57
That's What Love Is For Grant, Amy 4:17
There'll Be Sad Songs Ocean, Billy 4:50
These Are The Days Morrison, Van 5:08
These Are The Times Hill, Dru 4:06
They Don't Know B, Jon 4:34
Thinkin' Back Color Me Bad 5:21
Thinking Of You Sa-fire 4:48
Thirty-Three Smashing Pumpkins 4:11
This I Promise You 'N Sync 4:25
This Is The Time Joel, Billy 4:59
This Lil' Game We Play Subway 4:00
Thought I'd Died And Gone To Heaven Adams, Bryan 5:48
'Til You Do Me Right After 7 4:13
Time After Time Lauper, Cyndi 4:04
Time Of My Life, (I've Had) The Medley, Bill & Jennifer Warnes 4:50
Time Of Your Life Green Day 2:28
To Be With You Mr. Big 3:27
To Love Somebody Bolton, Michael 4:10
Too Many Walls Dennis, Cathy 4:38
Total Eclipse Of My Heart Tyler, Bonnie 4:44
True Spandau Ballet 5:27
True Companion Cohn, Marc 4:09
Truly Richie, Lionel 3:22
Truly Madly Deeply Savage Garden 4:18
Twisted Sweat, Keith 4:10
Uhh Ahh Boyz II Men 3:49
Un-Break My Heart Braxton, Toni 4:30
Under The Bridge Red Hot Chili Peppers 4:25
Understanding Xscape 5:41
Unforgettable Cole, Natalie 3:29
Up Where We Belong Cocker, Joe & Jennifer Warnes 3:55
Valentine Lofgren, Nils 6:14
Vision Of Love Carey, Mariah 3:30
Waiting For A Girl Like You Foreigner 4:35
Waiting For That Day Michael, George 4:49
Waiting On A Friend Rolling Stones 4:36
Walk On The Ocean Toad The Wet Sprocket 3:01
Walking In Memphis Cohn, Marc 4:18
Water Runs Dry Boyz II Men 3:21
What A Girl Wants Aguilera, Christina 3:20
What Kind Of Man Would I Be Mint Condition 4:24
What's Love Got To Do With It Turner, Tina 3:49
What's On Tonight Jordan, Montell 4:38
What's Up 4 Non Blondes 4:51
When A Man Loves A Woman Bolton, Michael 3:51
When Can I See You Babyface 3:50
When I Fall In Love Dion, Celine & Clive Griffin 4:21
When I See You Smile Bad English 4:18
When I'm Back On My Feet Again Bolton, Michael 3:48
When I'm With You Sheriff 3:54
When We Dance Sting 4:55
When You Believe Houston, Whitney & Mariah Carey 4:33
When You Love A Woman Journey 4:08
When You're Gone Cranberries 4:57
Where Do Broken Hearts Go Houston, Whitney 4:37
Whip Appeal Babyface 5:46
Who Can I Run To Xscape 3:37
Who Will Save Your Soul Jewel 4:00
Whole New World, A Bryson, Peabo & Regina Belle 4:06
Why Lennox, Annie 4:56
Why I Love You So Much Monica 4:30
Wicked Game Isaak, Chris 4:46
Will You Marry Me? Abdul, Paula 4:25
Will You Still Love Me? Chicago 5:44
Willing To Forgive Franklin, Aretha 4:14
Wind Beneath My Wings Midler, Bette 4:53
Wishing On A Star Cover Girls 4:43
With Arms Wide Open Creed 3:53
Without You Carey, Mariah 3:37
Words Get In The Way Miami Sound Machine 3:23
You Monifah 4:22
You Raitt, Bonnie 4:27
You And I Rabbit, Eddie & Crystal Gayle 3:58
You Are My Lady Jackson, Freddie 4:42
You Are Not Alone Jackson, Michael 5:45
You Don't Know How It Feels Petty, Tom 4:50
You Give Good Love Houston, Whitney 4:36
You Mean The World To Me Braxton, Toni 4:53
You Must Love Me Madonna 2:51
You Remind Me Usher 4:06
You Remind Me Of Something Kelly, R. 4:10
You Sang To Me Anthony, Marc 3:50
You Used To Love Me Evans, Faith 4:29
You Were Meant For Me Jewel 3:49
You Won't See Me Cry Wilson Phillips 3:52
You'll See Madonna 4:41
You're In Love Wilson Phillips 4:51
You're Makin' Me High Braxton, Toni 4:26
You're The Inspiration Chicago 3:49
You're The One SWV 4:38
Your Body's Calling Kelly, R. 4:31
© 1999 Musicfit Inc.

Big Band / Swing
Title Artist Time
All Or Nothing At All Sinatra, Frank 3:58
Almost Like Being In Love Cole, Natalie 2:11
American Patrol, The Miller, Glenn 3:26
Begin The Beguine Cincinnati Pops 2:53
Begin The Beguine Fitzgerald, Ella 3:36
Best Is Yet To Come, The Sinatra, Frank 2:54
Brown Derby Jump Cherry Poppin' Daddies 3:00
Chattanooga Choo-Choo Miller, Glenn 3:37
Deed I Do Fitzgerald, Ella 2:40
Don't Be That Way Goodman, Benny 3:04
Don't Get Around Much Anymore Cole, Natalie 2:34
Don't Get Around Much Anymore Ellington, Duke 3:19
Fly Me To The Moon Sinatra, Frank 2:29
From This Moment On Fitzgerald, Ella 3:16
Go Daddy-O Big Bad Voodoo Daddy 3:13
Honeysuckle Rose Fitzgerald, Ella 2:39
I Could Write A Book Connick, Harry Jr. 2:31
I Get A Kick Out Of You Sinatra, Frank 3:15
I Only Have Eyes For You Armstrong, Louis 4:11
I'm Gettin' Sentimental Over You Cincinnati Pops 3:06
I've Got A Gal In Kalamazoo Miller, Glenn 2:40
I've Got The World On A String Armstrong, Louis 2:48
I've Got You Under My Skin Sinatra, Frank 3:45
In The Mood Miller, Glenn 3:38
Is You Is Or Is You Ain't My Baby Jackson, Joe 4:57
It Had To Be You Connick, Harry Jr. 2:41
It Had To Be You Shaw, Artie 2:35
Jack, You're Dead Jackson, Joe 2:46
Jersey Bounce Goodman, Benny 3:06
Jump Jive An' Wail Prima, Louis 3:28
Jumpin' Jive Jackson, Joe 2:41
Jumpin' With Symphony Sid Jackson, Joe 2:43
Kiss To Build A Dream On, A Armstrong, Louis 3:01
Let's Call The Whole Thing Off Connick, Harry Jr. 4:14
Let's Dance Cincinnati Pops 2:39
Let's Live It Up Brian Setzer Orchestra 3:42
Little Brown Jug Miller, Glenn 3:09
Love And Marriage Sinatra, Frank 2:12
Love Is Here To Stay Sinatra, Frank 2:42
Makin' Whoopee Dr. John & Rickie Lee Jones 4:09
Moonglow Goodman, Benny 3:27
Moonlight Serenade Miller, Glenn 3:17
Mr. Pinstripe Big Bad Voodoo Daddy 3:38
New York, New York Sinatra, Frank 3:26
On The Sunny Side Of The Street Fitzgerald, Ella 3:00
One O'Clock Jump Cincinnati Pops 4:15
Paper Moon Cole, Natalie 3:24
Pennies From Heaven Prima, Louis 2:20
Pennsylvania 6-5000 Miller, Glenn 3:12
Put A Lid On It Squirrel Nut Zippers 2:37
Recipe For Making Love Connick, Harry Jr. 2:34
Satin Doll Ellington, Duke 2:57
Sentimental Journey Cincinnati Pops 3:18
Serenade In Blue Anthony, Ray 2:56
Sing, Sing, Sing Cincinnati Pops 6:49
Smoke Rings Gray, Glen 2:53
Stardust Anthony, Ray 3:10
Stompin' At The Savoy Goodman, Benny 3:13
String Of Pearls Miller, Glenn 3:15
Take The "A" Train Cincinnati Pops 4:27
Tea For Two Fitzgerald, Ella 3:10
Them There Eyes Fitzgerald, Ella 5:04
This Cat's On A Hot Tin Roof Brian Setzer Orchestra 2:18
Too Marvelous For Words Sinatra, Frank 2:32
Tuxedo Junction Jackson, Joe 5:18
Tuxedo Junction Miller, Glenn 3:40
Twilight Time Brown, Les 3:12
Way You Look Tonight, The Sinatra, Frank 3:22
We Are In Love Connick, Harry Jr. 2:41
We The Cats Jackson, Joe 3:19
Well, Git It! Cincinnati Pops 2:49
What Is This Thing Called Love? Shaw, Artie 3:20
When You're Smiling Sinatra, Frank 2:03
Whistle Stop Prima, Louis 2:15
Wink And A Smile, A Connick, Harry Jr. 2:47
Woodchopper's Ball Cincinnati Pops 5:09
You Brought A New Kind Of Love To Me Sinatra, Frank 2:50
You Made Me Love You Cincinnati Pops 4:33
You Make Me Feel So Young Sinatra, Frank 2:57
You & Me & The Bottle Makes 3 Tonight (Baby) Big Bad Voodoo Daddy 3:34
You're Getting To Be A Habit With Me Sinatra, Frank 2:19
You're The Top Armstrong, Louis 2:29
© 1999 Musicfit.net


Music from the Seventies
Title Artist Time
25 Or 6 To 4 Chicago 4:50
After Midnight Clapton, Eric 3:08
After The Love Is Gone Earth Wind & Fire 4:30
Ain't No Sunshine Jarreau, Al 2:03
Alison Costello, Elvis 3:21
All Right Now Free 4:14
Always And Forever Heatwave 4:47
American Girl Petty, Tom & The Heartbreakers 3:33
American Pie McLean, Don 8:34
Amie Pure Prairie League 4:07
Angie Rolling Stones 4:30
Another One Bites The Dust Queen 3:33
Baba O'Riley Who 4:58
Baby Hold On Money, Eddie 3:30
Baby, I Love Your Way Frampton, Peter 4:37
Baby I'm A Want You Bread 2:25
Back In Black AC/DC 4:13
Bad, Bad Leroy Brown Croce, Jim 3:02
Bad Blood Sedaka, Neil 3:07
Bad Case Of Loving You Palmer, Robert 3:15
Barracuda Heart 4:21
Beast Of Burden Rolling Stones 4:25
Best Of My Love Eagles 4:32
Beth Kiss 2:44
Black And White Three Dog Night 3:47
Black Dog Led Zeppelin 4:55
Black Magic Woman Santana 5:20
Black Water Doobie Brothers 4:20
Blue Bayou Ronstadt, Linda 3:57
Bodhisattva Steely Dan 5:16
Bohemian Rhapsody Queen 5:55
Born To Run Springsteen, Bruce 4:29
Boys Are Back In Town, The Thin Lizzy 4:28
Brandy Looking Glass 2:55
Burning Love Presley, Elvis 3:05
Can't Get Enough Bad Company 4:14
Candle In The Wind John, Elton 3:49
Carry On Wayward Son Kansas 5:23
Casey Jones Grateful Dead 4:29
Changes In Latitudes, Changes In Attitudes Buffet, Jimmy 3:15
Cheeseburger In Paradise Buffet, Jimmy 2:51
China Grove Doobie Brothers 3:16
Chuck E.'s In Love Jones, Rickie Lee 3:29
Close To You Carpenters 3:43
Cocaine Clapton, Eric 3:33
Cold As Ice Foreigner 3:19
Color My World Chicago 2:59
Come And Get Your Love Redbone 3:31
Come Monday Buffet, Jimmy 3:10
Coming Up McCartney, Paul 3:29
Copacabana Manilow, Barry 5:46
Could I Have This Dance Murray, Anne 3:14
Crazy Little Thing Called Love Queen 2:42
Crazy Love Morrison, Van 2:36
Crocodile Rock John, Elton 3:56
Cut The Cake Average White Band 3:39
Dance The Night Away Van Halen 3:04
Dance With Me Orleans 3:03
Dancing Days Led Zeppelin 3:40
Dancing In The Moonlight King Harvest 2:53
Dancing Queen Abba 3:52
Daniel John, Elton 3:50
Danny's All-Star Joint Jones, Rickie Lee 4:00
Danny's Song Murray, Anne 3:06
December, 1963 (Oh, What A Night) Valli, Franki & The Four Seasons 3:33
Do It Again Steely Dan 5:56
Do Ya Think I'm Sexy? Stewart, Rod 5:28
Don't Bring Me Down ELO 4:03
Don't Fall In Love With A Dreamer Rogers, Kenny & Kim Carnes 3:39
Don't Let The Sun Go Down On Me John, Elton 5:38
Don't Stop Fleetwood Mac 3:11
Dream Weaver Wright, Gary 3:27
Dreams Fleetwood Mac 4:14
Drift Away Gray, Dobie 3:57
Dust In The Wind Kansas 3:27
Easy Commodores 4:18
Escape (Pina Colada Song) Holmes, Rupert 4:36
Everything I Own Bread 3:06
Evil Ways Santana 3:56
Evil Woman Electric Light Orchestra 4:20
Fame Bowie, David 4:00
Father And Son Stevens, Cat 3:38
Feel Like Makin' Love Bad Company 5:12
Feeling Alright Cocker, Joe 4:11
Fins Buffet, Jimmy 3:25
Fire And Rain Taylor, James 3:22
First Cut Is The Deepest, The Stewart, Rod 4:26
FM Steely Dan 4:50
Follow You Follow Me Genesis 3:59
Frankenstein Edgar Winter Group 3:28
Freebird Lynyrd Skynyrd 14:10
Friend Of The Devil Grateful Dead 3:22
Gimme Three Steps Lynyrd Skynyrd 5:00
Go Your Own Way Fleetwood Mac 3:38
Golden Years Bowie, David 4:03
Grease Valli, Franki 3:24
Greased Lightning Travolta, John 3:13
Groove Me King Floyd 2:59
Havin' A Party Southside Johnny 6:46
Heard It In A Love Song Marshall Tucker Band 4:53
Heartache Tonight Eagles 4:25
Heaven On The 7th Floor Nicholas, Paul 2:49
Hey Nineteen Steely Dan 5:06
Hooked On A Feeling Blue Swede 2:56
Hopelessly Devoted To You Newton-John, Olivia 3:04
Hot Blooded Foreigner 6:55
Hot Child In The City Gilder, Nick 3:07
Hot Legs Stewart, Rod 5:14
House Party J. Geils Band 4:43
How Deep Is Your Love Bee Gees 4:05
How Do I Make You Ronstadt, Linda 2:25
How Sweet It Is Taylor, James 3:39
I Do J. Geils Band 3:09
I Have A Dream Abba 4:43
I Know A Little Lynyrd Skynyrd 3:28
I Need You America 3:05
I Shot The Sheriff Clapton, Eric 4:21
I Think I Love You Partridge Family 2:51
I Want You To Want Me Cheap Trick 3:38
If Bread 2:33
Imagine Lennon, John 3:05
Into The Mystic Morrison, Van 3:30
Island Girl John, Elton 3:44
It's Only Rock 'N Roll Rolling Stones 5:06
It's So Easy Ronstadt, Linda 2:27
It's Still Rock And Roll To Me Joel, Billy 2:54
Jet Airliner Miller, Steve 3:35
Joker, The Miller, Steve 3:07
Josie Steely Dan 4:30
Joy To The World Three Dog Night 3:50
Jungle Love Miller, Steve 3:10
Just The Way You Are Joel, Billy 3:34
Just You 'N' Me Chicago 3:42
Knockin' On Heaven's Door Clapton, Eric 4:19
Kodachrome Simon, Paul 3:32
Kung Fu Fighting Douglas, Carl 3:17
Lady Rogers, Kenny 3:52
Land Of 1000 Dances J. Geils Band 3:23
Landslide Fleetwood Mac 3:57
Last Child Aerosmith 3:26
Late In The Evening Simon, Paul 3:55
Layla Derek & The Dominos 7:04
Let It Ride Bachman-Turner Overdrive 4:28
Let My Love Open The Door Townsend, Pete 2:42
Let's Stay Together Green, Al 4:52
Life In The Fast Lane Eagles 4:45
Lights Journey 3:11
Living In The U.S.A. Miller, Steve 4:04
Living Loving Maid Led Zeppelin 2:40
Locomotion, The Grand Funk Railroad 2:57
Long Cool Woman Hollies 3:16
Long Train Running Doobie Brothers 3:27
Longer Fogelberg, Dan 3:14
Lost In Love Air Supply 3:52
Lost Without Your Love Bread 2:50
Love I Lost, The Melvin, Harold & The Blue Notes 6:20
Love Is The Drug Roxy Music 4:04
Love So Right Bee Gees 3:36
Love Will Keep Us Together Captain & Tennille 3:23
Loves Me Like A Rock Simon, Paul 3:18
Lowdown Scaggs, Boz 5:14
Lowrider War 3:14
Lucille Rogers, Kenny 3:34
Maggie May Stewart, Rod 5:45
Magic Man Heart 5:28
Make It With You Bread 3:15
Mama Mia Abba 3:33
Mama Told Me (Not To Come) Three Dog Night 3:19
Margaritaville Buffet, Jimmy 4:09
Me And Julio Down By The Schoolyard Simon, Paul 2:41
Midnight Rider Allman, Greg 4:25
Miss You Rolling Stones 4:48
Mississippi Queen Mountain 2:29
Money Pink Floyd 6:23
More Than A Feeling Boston 4:45
Morning Has Broken Stevens, Cat 3:17
Movin' On Bad Company 3:20
Musta Got Lost J. Geils Band 2:53
My Eyes Adored You Valli, Franki & The Four Seasons 3:32
My Love McCartney, Paul 4:08
My Old School Steely Dan 4:46
Never Been To Spain Three Dog Night 3:43
New York State Of Mind Joel, Billy 5:58
Night Chicago Died, The Paper Lace 3:34
Old Fashioned Love Song Three Dog Night 3:21
Old Time Rock 'N Roll Seger, Bob 3:13
One Three Dog Night 3:00
Only The Good Die Young Joel, Billy 3:53
Ooh Baby Baby Ronstadt, Linda 3:18
Operator Croce, Jim 3:45
Over The Hills And Far Away Led Zeppelin 4:42
Paradise By The Dashboard Light Meatloaf 8:27
Peg Steely Dan 3:58
Philadelphia Freedom John, Elton 5:39
Pink Cadillac Joel, Billy 5:36
Piano Man Springsteen, Bruce 3:34
Poor Poor Pitiful Me Ronstadt, Linda 3:42
Precious And Few Climax 2:43
Pressure Joel, Billy 3:13
Prove It All Night Springsteen, Bruce 4:01
Radar Love Golden Earring 6:25
Ramblin' Man Allman Brothers Band 4:46
Reasons Earth Wind & Fire 4:59
Reelin' In The Years Steely Dan 4:35
Refugee Petty, Tom & The Heartbreakers 3:21
Reminiscing Little River Band 4:11
Ribbon In The Sky Wonder, Stevie 5:35
Right Place Wrong Time Dr. John 2:53
Rikki Don't Lose That Number Steely Dan 4:30
Rock And Roll Led Zeppelin 3:40
Rock And Roll All Nite Kiss 2:46
Rock And Roll Hoochie Koo Derringer, Rick 3:42
Rock 'N Roll Band Boston 3:00
Rock 'N Roll Fantasy Bad Company 3:17
Rock'n Me Miller, Steve 3:07
Rocky Mountain Way Walsh, Joe 5:15
Roll On Down The Highway Bachman-Turner Overdrive 3:55
Rose, The Midler, Bette 3:40
Runnin' With The Devil Van Halen 3:32
Running On Empty Browne, Jackson 5:20
Sara Fleetwood Mac 6:22
Sara Smile Hall & Oates 3:11
Saturday In The Park Chicago 3:53
Saturday Night Bay City Rollers 2:58
Saturday Night's Alright For Fighting John, Elton 4:54
Say You Love Me Fleetwood Mac 4:11
Shanty Edwards, Jonathan 2:35
Shattered Rolling Stones 3:46
She Believes In Me Rogers, Kenny 4:12
She's Got A Way Joel, Billy 2:44
Sheena Is A Punk Rocker Ramones 2:50
Show Me The Way Frampton, Peter 4:34
Shower The People Taylor, James 4:02
Silly Love Songs McCartney, Paul 5:54
Sister Golden Hair America 3:18
Slow Dancin' Rivers, Johnny 4:03
Slowride Foghat 8:15
Solsbury Hill Gabriel, Peter 4:20
Some Kind Of Wonderful Grand Funk Railroad 3:16
SOS Abba 3:21
Spirit In The Sky Greenbaum, Norman 4:02
Stairway To Heaven Led Zeppelin 7:55
Starting Over Lennon, John 3:57
Still Commodores 3:46
Still Crazy After All These Years Simon, Paul 3:22
Still The One Orleans 3:56
Stuck In The Middle Stealers Wheel 3:23
Sugar Magnolia Grateful Dead 3:15
Sultans Of Swing Dire Straits 5:46
Summer Nights Travolta, John & Olivia Newton-John 3:36
Sunshine Edwards, Jonathan 2:16
Sweet Emotion Aerosmith 3:12
Sweet Home Alabama Lynyrd Skynyrd 4:44
Sweet Melissa Allman Brothers Band 3:48
Swingtown Miller, Steve 3:29
Take A Chance On Me Abba 4:04
Take It Easy Eagles 3:29
Take The Money And Run Miller, Steve 2:53
Takin' Care Of Business Bachman-Turner Overdrive 4:53
Tell Me Something Good Rufus & Chaka Khan 4:40
Tenth Avenue Freeze-Out Springsteen, Bruce 3:10
Thank You Led Zeppelin 3:50
Through The Years Rogers, Kenny 4:21
Thunder Road Springsteen, Bruce 4:48
Time In A Bottle Croce, Jim 2:24
Tiny Dancer John, Elton 6:13
Tired Of Being Alone Green, Al 2:52
Tonight's The Night Stewart, Rod 3:54
Too Much Heaven Bee Gees 4:56
Truckin' Grateful Dead 5:09
Tumbling Dice Rolling Stones 3:44
Tupelo Honey Morrison, Van 6:53
Twistin' The Night Away Stewart, Rod 3:14
Two Out Of Three Ain't Bad Meatloaf 5:23
Two Tickets To Paradise Money, Eddie 4:00
Under Pressure Queen & David Bowie 4:06
Urgent Foreigner 3:57
Volcano Buffett, Jimmy 3:38
Walk This Way Aerosmith 3:30
Waterloo Abba 2:43
We're An American Band Grand Funk Railroad 3:25
We've Got Tonight Rogers, Kenny & Sheena Easton 3:48
We've Got Tonight Seger, Bob 4:38
We've Only Just Begun Carpenters 4:09
Werewolves Of London Zevon, Warren 3:25
What's Your Name Lynyrd Skynyrd 3:31
When Will I Be Loved Ronstadt, Linda 2:09
While You See A Chance Winwood, Steve 5:12
Who Are You Who 5:03
Wild Horses Rolling Stones 5:41
Wild Night Morrison, Van 3:34
Wish You Were Here Pink Floyd 5:17
Woman Lennon, John 3:29
Wonderful Tonight Clapton, Eric 3:38
You Ain't Seen Nothing Yet Bachman-Turner Overdrive 3:40
You Decorated My Life Rogers, Kenny 3:38
You Don't Mess Around With Jim Croce, Jim 3:00
You Light Up My Life Boone, Debby 3:36
You Make Loving Fun Fleetwood Mac 3:31
You Make Me Feel Brand New Stylistics 4:45
You May Be Right Joel, Billy 4:09
You Needed Me Murray, Anne 3:38
You Really Got Me Van Halen 2:37
You Shook Me All Night Long AC/DC 3:28
You're In My Heart Stewart, Rod 4:28
You're My Best Friend Queen 2:50
You're No Good Ronstadt, Linda 3:44
You're The One That I Want Travolta, John & Olivia Newton-John 2:49
You've Got A Friend Taylor, James 4:28
Young Americans Bowie, David 5:10
Your Mama Don't Dance Loggins & Messina 2:50
Your Smiling Face Taylor, James 2:55
Your Song John, Elton 4:00
© 1999 Musicfit.net


Adult Contemporary
Title Artist Time
After The Lovin' Humperdinck, Engelbert 4:01
Ain't That A Kick In The Head Martin, Dean 2:24
All I Ask Of You Streisand, Barbra 4:02
America Diamond, Neil 4:18
April Love Boone, Pat 2:43
As I Lay Me Down Hawkins, Sophie B. 4:06
As Time Goes By Durante, Jimmy 2:28
At Last James, Etta 2:58
Blue Velvet Vinton, Bobby 2:47
Book Of Days Enya 2:57
Breezin' Benson, George 5:40
Caribbean Blue Enya 3:59
Carnival Merchant, Natalie 5:41
Chances Are Mathis, Johnny 3:00
Change The World Clapton, Eric 3:57
Circle Of Life John, Elton 4:50
Closer I Get To You, The Flack, Roberta 4:39
Comin' In And Out Of Your Life Streisand, Barbra 4:09
Constant Craving Lang, K.D. 4:38
Danke Schoen Newton, Wayne 2:33
Day-O Belafonte, Harry 3:01
Diamonds On The Soles Of Her Shoes Simon, Paul 5:46
Don't Know Why Jones, Norah 3:07
Don't Worry Be Happy McFerrin, Bobby 3:53
Driving Everything But The Girl 3:57
Evergreen Streisand, Barbra 3:06
First Time Ever I Saw Your Face, The Flack, Roberta 4:15
Fly Me To The Moon Bennett, Tony 3:58
For Sentimental Reasons Cole, Nat "King" 3:03
Georgia On My Mind Charles, Ray 3:35
Girl From Ipanema, The Getz, Stan & Astrud Gilberto 2:49
Having My Baby Anka, Paul 2:34
Hawaiian Wedding Song Williams, Andy 2:27
Hazard Marx, Richard 5:17
He Ain't Heavy He's My Brother Hollies 4:18
Hello Again Diamond, Neil 4:07
Hit The Road Jack Charles, Ray 1:57
Hotel California Eagles 6:29
I Left My Heart In San Francisco Bennett, Tony 2:50
I Love You Always Forever Lewis, Donna 3:19
I Say A Little Prayer Franklin, Aretha 3:30
I Will Taylor, Ben 3:09
In The House Of Stone And Light Page, Martin 4:59
Isn't She Lovely Wonder, Stevie 6:33
It's Not Unusual Jones, Tom 2:00
Killing Me Softly With His Song Flack, Roberta 4:13
Kind And Generous Merchant, Natalie 4:02
Kiss From A Rose Seal 3:39
Kiss Of Life Sade 5:51
L-O-V-E Cole, Natalie 2:32
Linus And Lucy Guaraldi, Vince 3:03
Love Can Move Mountains Dion, Celine 4:53
Love Is Here To Stay Cole, Natalie 3:28
Love Letters In The Sand Boone, Pat 2:19
Love On The Rocks Diamond, Neil 3:40
Lullabye Joel, Billy 3:34
Mad About You Baker, Anita 3:44
Make Someone Happy Durante, Jimmy 1:52
Mambo Italiano Clooney, Rosemary 2:31
Memory Streisand, Barbra 3:55
Mexico Taylor, James 2:44
Midnight At The Oasis Muldaur, Maria 3:47
Mo' Better Blues Marsalis, Branford 3:40
Mona Lisa Cole, Natalie 3:45
Moon River Butler, Jerry 2:34
My Cherie Amour Wonder, Stevie 2:54
My Funny Valentine Bennett, Tony 3:01
My Way Sinatra, Frank 4:36
No Ordinary Love Sade 7:20
Orinoco Flow Enya 4:26
Raindrops Keep Falling On My Head Thomas, B.J. 3:00
Roses Are Red Vinton, Bobby 2:36
Route 66 Cole, Nat "King" 3:40
Sentimental G, Kenny 4:06
September Morn Diamond, Neil 3:52
Simple Life John, Elton 6:27
Someone To Watch Over Me Ronstadt, Linda 4:09
Somewhere Streisand, Barbra 4:56
Songbird G, Kenny 5:03
Spanish Eyes Martino, Al 2:46
St. Elmo's Fire (Instr) Foster, David 3:31
Steppin' Out Jackson, Joe 4:34
Strangers In The Night Sinatra, Frank 2:36
Summer Place, A Faith, Percy 2:24
Summer Wind Sinatra, Frank 2:54
Sweet Lullaby Deep Forest 3:54
Sweetest Taboo, The Sade 4:36
That's Life Sinatra, Frank 3:07
Time And Tide Basia 4:03
Times Of Your Life Anka, Paul 3:14
Unforgettable Nat "King" Cole 3:25
Very Thought Of You, The Cole, Natalie 4:15
Volare Martino, Al 2:57
Way We Were, The Streisand, Barbra 3:30
Wedding Song, The G, Kenny 3:21
When I Fall In Love Cole, Nat "King" 3:10
Will You Be There Jackson, Michael 6:01
With A Little Help From My Friends Cocker, Joe 5:04
Woman In Love Streisand, Barbra 3:52
Wonderful World, What A Armstrong, Louis 2:16
Yesterday's Songs Diamond, Neil 2:50
You Are My Sunshine Charles, Ray 2:58
You Are So Beautiful Cocker, Joe 2:42
Your Love Is King Sade 3:57
© 1999 Musicfit.net


Music from the Fifties
Title Artist Time
All I Have To Do Is Dream Everly Brothers 2:19
All Shook Up Presley, Elvis 1:56
At The Hop Danny & The Juniors 2:41
Big Hunk O' Love, A Presley, Elvis 2:10
Bird Dog Everly Brothers 2:14
Blue Moon Marcels 2:15
Blue Suede Shoes Perkins, Carl 2:11
Blueberry Hill Domino, Fats 2:18
Bo Diddley Diddley, Bo 2:28
Bye Bye Love Everly Brothers 2:15
Can't Help Falling In Love Presley, Elvis 3:00
Cathy's Clown Everly Brothers 2:22
Chain Gang Cooke, Sam 2:34
Chantilly Lace Big Bopper 2:24
Chapel Of Love Dixie Cups 2:45
Charlie Brown Coasters 2:26
Choo Choo Ch'Boogie Haley, Bill & The Comets 2:28
Come Go With Me Dell-Vikings 2:43
Dedicated To The One I Love Shirelles 2:08
Devoted To You Everly Brothers 2:22
Diana Anka, Paul 2:25
Do You Want To Dance Freeman, Bobby 2:33
Don't Be Cruel Presley, Elvis 2:01
Donna Valins, Ritchie 2:22
Dream Lover Darin, Bobby 2:30
Duke Of Earl Chandler, Gene 2:21
Earth Angel Penguins 2:58
Fever McCoys 2:49
Get A Job Silhouettes 2:46
Goodnight My Love Belvin, Jesse 3:09
Great Balls Of Fire Lewis, Jerry Lee 1:53
Great Pretender, The Platters 2:39
Hard Headed Woman Presley, Elvis 1:52
He's So Fine Chiffons 1:56
Heartbreak Hotel Presley, Elvis 2:06
Honky Tonk Doggett, Bill 2:36
Hound Dog Presley, Elvis 2:14
I Only Have Eyes For You Flamingos 3:21
I Want You, I Need You, I Love You Presley, Elvis 2:37
I Will Follow Him March, Little Peggy 2:28
I'm Walkin' Domino, Fats 2:10
In The Still Of The Night Five Satins 2:57
It's All In The Game Edwards, Tommy 2:36
It's My Party Gore, Lesley 2:16
It's Now Or Never Presley, Elvis 3:14
Jailhouse Rock Presley, Elvis 2:25
Johnny B. Goode Berry, Chuck 2:41
Kansas City Ballard, Hank & The Midnighters 2:34
La Bamba Valens, Ritchie 2:05
Let The Good Times Roll Shirley & Lee 2:18
Lion Sleeps Tonight, The Tokens 2:39
Little Bitty Pretty One Harris, Thurston 2:14
Little Darlin' Diamonds 2:10
Little Star Elegants 2:38
Lollipop Chordettes 2:09
Lonely Boy Anka, Paul 2:35
Lonely Teardrops Felts, Narvel 2:50
Long Tall Sally Little Richard 2:05
Love Me Tender Presley, Elvis 2:44
Love Potion #9 Clovers 1:52
Lover's Question, A McPhatter, Clyde 2:35
Lucille Everly Brothers 2:29
Mack The Knife Darin, Bobby 3:10
Mashed Potatoe Time Sharp, Dee 2:37
Maybelline Berry, Chuck 2:20
Mother-In-Law K-Doe, Ernie 2:23
Mr. Blue Fleetwoods 2:25
My Prayer Platters 2:43
My Special Angel Helms, Bobby 3:12
Oh, Boy Holly, Buddy 2:10
Only You Platters 2:34
Party Doll Knox, Buddy 2:14
Peggy Sue Holly, Buddy 2:31
Poor Little Fool Nelson, Ricky 2:30
Put Your Head On My Shoulder Anka, Paul 2:39
Rebel Rouser Eddy, Duane 2:19
Reelin' And Rockin' Berry, Chuck 3:15
Reet Petite Wilson, Jackie 2:43
Rock And Roll Music Berry, Chuck 2:35
Rock Around The Clock Haley, Bill & The Comets 2:08
Rockin' Robin Day, Bobby 2:34
Roll Over Beethoven Berry, Chuck 2:24
Runaround Sue Dion 2:41
Runaway Shannon, Del 2:35
Save The Last Dance For Me Drifters 2:14
School Days Berry, Chuck 2:43
Sea Cruise Ford, Frankie 2:43
Sea Of Love Phillips, Phil 2:23
Searchin' Coasters 2:39
See You Later, Alligator Haley, Bill & The Comets 2:45
Shake, Rattle And Roll Haley, Bill & The Comets 2:29
Short Shorts Royal Teens 2:36
Since I Don't Have You Skyliners 2:33
Sincerely Moonglows 3:15
Sixteen Candles Crests 3:00
Sixty Minute Man Ward, Billy & The Dominoes 2:33
Smoke Gets In Your Eyes Platters 2:32
Splish Splash Darin, Bobby 2:12
Stagger Lee Price, Lloyd 2:21
Stroll, The Diamonds 2:35
Summertime Blues Cochran, Eddie 1:53
Suspicious Minds Presley, Elvis 3:39
Sweet Little Sixteen Berry, Chuck 3:01
Swing The Mood Jive Bunny & The Mastermixers 6:10
Take Good Care Of My Baby Vee, Bobby 2:27
Teddy Bear Presley, Elvis 1:46
Teenager In Love, A Dion & The Belmonts 2:37
Tequila Champs 2:14
That'll Be The Day Holly, Buddy 2:18
That's What I Like Jive Bunny & The Mastermixers 5:28
To Know Him Is To Love Him Teddy Bears 2:25
Too Much Presley, Elvis 2:30
Tutti Frutti Little Richard 2:25
Twilight Time Platters 2:46
Twist, The Checker, Chubby 2:39
Unchained Melody Righteous Brothers 3:34
Venus Avalon, Frankie 2:20
Wake Up Little Susie Everly Brothers 2:00
Wanderer, The Dion 2:47
Who Put The Bomp Mann, Barry 2:43
Whole Lotta Shakin' Goin' On Lewis, Jerry Lee 3:01
Willie And The Hand Jive Johnny Otis Show 2:35
Yakety Yak Coasters 1:50
You Always Hurt The One You Love Henry, Clarence "Frogman" 2:25
You Send Me Cooke, Sam 2:25
You've Lost That Lovin' Feelin' Righteous Brothers 3:51
© 1999 Musicfit.net


R&B and Motown
Title Artist Time
ABC Jackson 5 2:57
Ain't No Mountain High Enough Ross, Diana 3:28
Ain't No Woman ( Like The One I Got) Four Tops 3:03
Ain't That Peculiar Gaye, Marvin 3:00
Ain't Too Proud To Beg Temptations 2:32
Baby Love Ross, Diana & The Supremes 2:36
Best Thing That Ever Happened To Me Knight, Gladys & The Pips 3:45
Boogie On Reggae Woman Wonder, Stevie 4:52
Build Me Up Buttercup Foundations 2:54
Can I Get A Witness Gaye, Marvin 2:50
Chain Of Fools Commitments 2:58
Chain Of Fools Franklin, Aretha 2:45
Come See About Me Ross, Diana & The Supremes 2:43
Cool Jerk Capitols 2:42
Dancing In The Street Reeves, Martha & The Vandellas 2:40
Dock Of The Bay, The Redding, Otis 2:45
Don't You Worry 'Bout A Thing Wonder, Stevie 4:43
Everyday People Sly & The Family Stone 2:20
For Once In My Life Wonder, Stevie 2:48
Get Up Offa That Thing Brown, James 4:10
Gimme Some Lovin' Blues Brothers 3:05
Going To A Go-Go Miracles 2:46
Green Onions Booker T. & The MG's 2:50
Heatwave Reeves, Martha & The Vandellas 2:45
Higher Ground Wonder, Stevie 3:46
Higher & Higher Wilson, Jackie 2:57
How Sweet It Is Gaye, Marvin 3:00
I Can't Get Next To You Temptations 2:52
I Can't Help Myself Four Tops 2:42
I Got The Feelin' Brown, James 2:36
I Got You (I Feel Good) Brown, James 2:45
I Hear A Symphony Ross, Diana & The Supremes 2:43
I Heard It Through The Grapevine Gaye, Marvin 3:14
I Never Loved A Man Commitments 3:09
I Second That Emotion Robinson, Smokey & The Miracles 2:49
I Want You Back Jackson 5 2:42
I'll Be There Jackson 5 3:56
In The Midnight Hour Commitments 2:21
In The Midnight Hour Pickett, Wilson 2:32
It's The Same Old Song Four Tops 2:47
It's Your Thing Isley Brothers 2:50
Jimmy Mack Reeves, Martha & The Vandellas 2:48
Just My Imagination Temptations 3:48
Just One Look Troy, Doris 2:27
Knock On Wood Floyd, Eddie 3:01
Let's Get It On Gaye, Marvin 4:01
Love Child Ross, Diana & The Supremes 2:56
Mustang Sally Commitments 4:02
Mustang Sally Pickett, Wilson 3:05
My Girl Temptations 2:43
My Guy Wells, Mary 2:51
Natural Woman Franklin, Aretha 2:37
Papa's Got A Brand New Bag Brown, James 2:06
Proud Mary Turner, Tina & Ike Turner 2:38
Reach Out I'll Be There Four Tops 2:58
Rescue Me Bass, Fontella 2:50
Respect Franklin, Aretha 2:26
Sex Machine Brown, James 5:04
"Shaft" Theme Hayes, Isaac 3:16
Shotgun Walker, Jr. & The All-Stars 3:02
Signed Sealed Delivered Wonder, Stevie 2:39
Slip Away Carter, Clarence 2:31
Slip Away Commitments 4:27
Someday We'll Be Together Ross, Diana & The Supremes 3:29
Soul Man Blues Brothers 3:03
Soul Man Sam & Dave 2:35
Stand By Me King, Ben E. 2:58
Standing In The Shadows Of Love Four Tops 2:36
Stop! In The Name Of Love Supremes 2:52
Sunny Hebb, Bobby 2:46
Super Bad Brown, James 2:59
Superstition Wonder, Stevie 4:26
Sweet Soul Music Conley, Arthur 2:20
Take Me In Your Arms Weston, Kim 2:57
Tears Of A Clown, The Robinson, Smokey & The Miracles 2:59
Think Franklin, Aretha 2:15
This Old Heart Of Mine Isley Brothers 2:50
Three Times A Lady Commodores 3:37
Tighten Up Bell, Archie & The Drells 3:11
Tracks Of My Tears, The Miracles 2:54
Treat Her Like A Lady Cornelius Brothers & Sister Rose 2:49
Upside Down Ross, Diana 4:05
What'd I Say Charles, Ray 6:26
What's Going On Gaye, Marvin 3:52
When A Man Loves A Woman Sledge, Percy 2:00
Where Did Our Love Go Ross, Diana & The Supremes 2:33
Who's Making Love Blues Brothers 3:32
You Are The Sunshine Of My Life Wonder, Stevie 2:58
You Can't Hurry Love Ross, Diana & The Supremes 2:46
You Keep Me Hangin' On Supremes 2:45
Your Precious Love Gaye, Marvin & Tammi Terrell 3:00
© 1999 Musicfit Inc.


Ballroom
Title Artist Time
Cha-Cha: Cuban Pete Puente, Tito 2:25
Cha-Cha: Hooray For Hollywood Swan, Don 2:35
Cha-Cha: I Can't Believe That You're In Love With Me John Buzon Trio 2:22
Cha-Cha: Oye Como Va Puente, Tito 3:56
Cha-Cha: Tea For Two Mambo All-Stars 2:31
Fast Rumba: El Cumbanchero Swan, Don 2:02
Foxtrot: Beautiful Maria Of My Soul Los Lobos 4:26
Mambo: Mambo Caliente Sandoval, Arturo 3:26
Mambo: Mambo Jambo Barbour, Dave 3:01
Mambo: Oink Oink Mambo Reyes, Chuy 3:10
Mambo: Ran Kan Kan Puente, Tito 2:59
Mambo: Sunny Ray Mambo All-Stars 2:35
Mambo: Tanga Rumba-Afro-Cubana Mambo All-Stars 3:31
Mambo: Way Down Yonder In New Orleans Alexander, Van 2:26
Paso Doble: Baila Me Gipsy Kings 3:46
Paso Doble: Bamboleo Gipsy Kings 3:24
Paso Doble: Djobi, Djoba Gipsy Kings 3:25
Paso Doble: Volaré Gipsy Kings 3:40
Quickstep: Chihuahua Oliveira, Luis 2:18
Rumba: Guantanamera Cruz, Celia 3:05
Rumba: Perhaps Perhaps Perhaps Day, Doris 2:33
Rumba: Spanish Harlem King, Ben E. 3:01
Samba: Love Is In The Air Young, John Paul 4:14
Samba: Tico Tico Swan, Don 2:31
Tango: Hernando's Hideaway Billy May's Rico Mambo Orch. 2:20
Tango: La Cumparsita / Tango Please Hirschfelder, David 3:21
Waltz: Blue Danube Hirschfelder, David 3:40
Waltz: First Kiss Hirschfelder, David 4:12
© 1999 Musicfit.net


Wedding & Novelty Music
Title Artist Time
All I Ask Of You Phantom Of The Opera 4:04
Alley Cat Bent Fabric 2:30
Anniversary Waltz Acocella, Rich 2:43
Auld Lang Syne Lombardo, Guy 2:07
Ave Maria Traditional 1:33
Be Our Guest Beauty & The Beast 3:44
Beer Barrel Polka Yankovic, Frankie 2:28
Boogie Woogie Bugle Boy Midler, Bette 2:19
Bride Cuts The Cake, The Norris, John 2:02
Bunny Hop, The Anthony, Ray 2:55
Butterfly Kisses Carlisle, Bob 5:38
Chicken Dance, The Kames, Bob 2:35
Con Te Partiro Bocelli, Andrea 4:09
Daddy's little Girl Martino, Al 2:33
Danny Boy Flynn, Martin 3:21
Dream Polka Toledo Polkamotion 2:42
Drum Roll Acocella, Rich :05
Edelweiss Sound Of Music 1:50
Funiculi Funicula Anedda, Giuseppe 2:29
Get Ready To Rumble ESPN Jock Jams 3:55
Gown Of White Roper, Pat 3:10
Grease Megamix Travolta, John & Olivia Newton John 4:46
Grow Old With You Sandler, Adam 1:18
Happy Birthday Acocella, Rich 1:45
Havah Nagilah Norris, John 3:08
Havah Nagilah Norris, John 3:08
Hawaii Five-O Ventures :57
Hawaiian Wedding Song Presley, Elvis 2:29
Hokey Pokey, The Anthony, Ray 3:12
Hully Gully Baby Acocella, Rich 3:06
Irish Wedding Song Cooney, Andy 3:15
Jump In The Line Belafonte, Harry 3:42
Last Dance, The Sinatra, Frank 2:48
Limbo Rock Champs 2:04
Marry Me Diamond, Neil 3:51
Mexican Hat Dance Norris, John 2:34
Miserlu Acocella, Rich 3:45
Moment Like This, A Clarkson, Kelly 3:46
Moon River Williams, Andy 2:45
My Melody Of Love Vinton, Bobby 3:08
Oh Marie! Prima, Louis 2:26
One More Time Viereck, Mikki 1:58
Processional March Wagner 1:06
Que Sera, Sera Day, Doris 2:09
Recessional March Mendelssohn 1:20
Rocky Theme Conti, Bill 2:48
Seasons Of Love Rent 2:40
Somewhere My Love Conniff, Ray 2:29
Song For My Son, A Viereck, Mikki 3:06
Star Spangled Banner English Chamber Orchestra 1:37
Stripper, The Rose, David 1:58
Stroll, The Diamonds 2:25
Sunrise Sunset Norris, John 3:13
Tarantella, The Yankovic, Frankie 2:21
That's Amore Martin, Dean 3:05
Through The Eyes Of Love Manchester, Melissa 4:14
Time To Say Good-Bye Bocelli, Andrea & Sarah Brightman 4:04
Time Warp, The Rocky Horror Picture Show 3:15
Trumpet Voluntary Clarke-Pursell 2:13
Una Paloma Blanca Whitman, Slim 2:15
Under The Sea Little Mermaid 3:14
Unicorn, The Irish Rovers 3:17
Volare Martin, Dean 2:56
Wedding Song (There Is Love) Clark, Petula 3:17
Wedding Thank You, A Viereck, Mikki 2:27
When Irish Eyes Are Smiling Daniels, Roly 2:18
Young Years Polka Toledo Polkamotion 3:18
© 1999 Musicfit.net


Reggae
Title Artist Time
Action Terror Fabulous 3:49
Baby, I Love Your Way Big Mountain 4:24
Bad Boys Inner Circle 3:52
Boombastic Shaggy 3:50
Breakfast In Bed UB40 3:17
Buffalo Soldier Marley, Bob 2:45
Can't Help Falling In Love UB40 3:26
Cherry Oh Baby UB40 3:18
Conscious Party Marley, Ziggy 4:54
Cool Me Down Tiger 3:51
Could You Be Loved Marley, Bob 3:36
Don't Look Back Tosh, Peter 3:39
Fast Car Brown, Foxy 3:18
Funky Kingston Toots & The Maytals 3:31
Get Up Stand Up Marley, Bob 3:15
Harder They Come, The Cliff, Jimmy 3:38
Here I Am UB40 4:01
I Can See Clearly Now Cliff, Jimmy 3:17
I Shot The Sheriff Marley, Bob 3:49
I'll Take You There General Public 4:03
Is This Love Marley, Bob 3:55
Jamaican Bobsledding Chant Worl-A-Girl 4:17
Jamming Marley, Bob 3:17
Knock On Wood Hibbert, Toots 4:07
Kozmik Marley, Ziggy 6:16
Louie Louie Toots & The Maytals 5:43
Many Rivers To Cross Cliff, Jimmy 3:01
No Woman No Cry Marley, Bob 4:04
Now That We've Found Love Third World 3:57
On And On Aswad 3:20
One Love/People Get Ready Marley, Bob 2:52
Picky Picky Head Wailing Souls 4:10
Red Red Wine UB40 5:21
Stir It Up King, Diana 3:49
Stir It Up Marley, Bob 3:40
Sweat Inner Circle 3:49
Three Little Birds Marley, Bob 3:00
Tide Is High, The Blondie 4:38
Tomorrow People Marley, Ziggy 3:37
Tumblin' Down Marley, Ziggy 4:01
Way You Do The Things You Do, The UB40 3:03
Where Did I Go Wrong UB40 3:49
Why Do Fools Fall In Love Leo, Phillip & C.J. Lewis 3:30
You Can Get It If You Really Want Cliff, Jimmy 2:41
© 1999 Musicfit.net


Classic Dance
Title Artist Time
Ain't No Stopping Us Now McFadden & Whitehead 3:38
And The Beat Goes On Whispers 3:57
Atomic Dog Clinton, George 4:47
Back In Love Ltd. 3:37
Back Stabbers O'Jays 3:06
Best Of My Love Emotions 3:40
Black Betty Ram Jam 5:28
Boogie Nights Heatwave 5:06
Boogie Oogie Oogie A Taste Of Honey 4:07
Boogie Shoes K.C. & The Sunshine Band 2:12
Boogie Wonderland Earth Wind & Fire 4:55
Born To Be Alive Hernandez, Patrick 3:19
Breaks, The Blow, Kurtis 7:45
Brick House Commodores 4:56
Can't Get Enough Of Your Love, Babe White, Barry 4:29
Car Wash Rose Royce 5:01
Celebration Kool & The Gang 4:58
Dance, Dance, Dance Chic 8:30
Dance With Me Brown, Peter 5:13
Dancing Machine Jackson 5 3:18
Dazz Brick 3:25
Dead Giveaway Shalamar 3:45
December 1963 REMIX Valli, Franki & The Four Seasons 6:13
Disco Inferno Trammps 3:34
Disco Lady Taylor, Johnnie 4:30
Don't Go Breaking My Heart John, Elton & Kiki Dee 4:25
Don't Leave Me This Way Houston, Thelma 3:41
Don't Take Away The Music Tavares 3:36
Everlasting Love Carlton, Carl 2:37
Fame Cara, Irene 3:50
Fantastic Voyage Lakeside 6:13
Fantasy Earth Wind & Fire 3:46
Fire Ohio Players 4:34
Fly Robin Fly Silver Convention 5:03
For The Love Of Money O'Jays 3:44
Forget Me Nots Rushen, Patrice 4:43
Funkytown Lipps, Inc. 4:02
Get Down Tonight K.C. & The Sunshine Band 3:20
Get Off Foxy 5:44
Give It To Me Baby James, Rick 4:19
Give It Up K.C. & The Sunshine Band 4:06
Give Up The Funk Parliament 5:45
Givin' It Up For Your Love McClinton, Delbert 3:45
Good Times Chic 8:13
Got To Be Real Lynn, Cheryl 3:45
Got To Give It Up Gaye, Marvin 4:12
Groove Line Heatwave 4:22
Groove Me Kinney, Fern 3:28
Heart Of Glass Blondie 3:27
Heaven Knows Summer, Donna 3:22
Heaven Must Be Missing An Angel Tavares 3:34
Heaven Must Have Sent You Pointer, Bonnie 3:35
Hot Stuff / Bad Girls Summer, Donna 5:59
Hustle, The McCoy, Van 3:28
I Like You Nelson, Phyllis 7:27
I Love The Nightlife Bridges, Alicia 3:11
I Will Survive Gaynor, Gloria 3:19
I Wish Wonder, Stevie 4:12
I'm Gonna Love You Just A Little Bit More, Baby White, Barry 4:10
I'm Your Boogie Man K.C. & The Sunshine Band 3:45
If I Can't Have You Elliman, Yvonne 2:57
Instant Replay Hartman, Dan 3:26
It Only Takes A Minute Tavares 3:14
It's Raining Men Weather Girls 5:02
Jam On It Newcleus 8:02
Jive Talkin' Bee Gees 3:46
Jungle Boogie Kool & The Gang 3:05
Keep It Comin' Love K.C. & The Sunshine Band 4:23
Knock On Wood Stewart, Amii 4:51
Ladies Night Kool & The Gang 3:30
Lady Marmalade La Belle 3:17
Last Dance Summer, Donna 3:18
Last Night A DJ Saved My Life Indeep 4:45
Le Freak Chic 3:34
Let It Whip Dazz Band 4:05
Let's All Chant Michael Zager Band 8:02
Love Hangover Ross, Diana 3:48
Love Machine Miracles 2:54
Love Train O'Jays 2:58
Lovergirl Marie, Teena 5:47
MacArthur Park Summer, Donna 3:54
Macho Man Village People 5:02
Maniac Sembello, Michael 4:04
Message, The Grandmaster Flash & The Furious Five 7:11
More, More, More Andrea True Connection 3:04
More Than A Woman Tavares 3:32
Must Be The Music Secret Weapon 6:07
Never Can Say Goodbye Gaynor, Gloria 3:00
Never Knew Love Like This Before Mills, Stephanie 5:03
Never Never Gonna Give Ya Up White, Barry 4:47
Night Fever Bee Gees 3:32
Night To Remember, A Shalamar 5:02
No Parking Midnight Star 8:00
On The Radio Summer, Donna 5:46
One Night In Bangkok Robey 5:11
Play That Funky Music Wild Cherry 3:14
Pop Muzik M 3:21
Rapper's Delight Sugarhill Gang 6:36
Right Back Where We Started From Nightengale, Maxine 3:16
Ring My Bell Ward, Anita 3:18
Rock The Boat Hues Corporation 3:21
Rock Your Baby McCrae, George 3:16
Rubberband Man Spinners 3:36
Saturday Love Cherelle & Alexander O'Neal 8:42
Second Time Around, The Shalamar 3:45
September Earth Wind & Fire 3:36
Shake Your Booty K.C. & The Sunshine Band 3:05
Shake Your Groove Thing Peaches & Herb 3:27
Shame King, Evelyn "Champagne" 3:22
Shining Star Earth Wind & Fire 2:53
Sir Duke Wonder, Stevie 3:52
So Many Men, So Little Time Brown, Miquel 7:11
Stayin' Alive Bee Gees 4:47
Stomp Brothers Johnson 4:10
Superfreak James, Rick 3:28
Take Your Time S.O.S. Band 7:37
That's The Way I Like It K.C. & The Sunshine Band 5:08
There But For The Grace Of God Go I Machine 5:16
This Will Be (An Everlasting Love) Cole, Natalie 2:53
Too Hot Ta Trot Commodores 3:30
Turn The Beat Around Robinson, Vickie Sue 5:30
Use Ta Be My Girl O'Jays 3:22
We Are Family Sister Sledge 3:36
What Am I Gonna Do With You White, Barry 3:31
White Horse Laid Back 3:51
White Lines Grandmaster & Melle Mel 7:30
YMCA Village People 4:49
You Make Me Feel Like Dancing Sayer, Leo 2:54
You Sexy Thing Hot Chocolate 3:35
You Should Be Dancing Bee Gees 4:17
You'll Never Find Another Love Like Mine Rawls, Lou 4:30
You're The First, The Last, My Everything White, Barry 4:33
You're The One For Me D Train 7:21
© 1999 Musicfit.net


Classical Music
Title Composer Time
Air on the G String Bach 3:58
Air From "The Water Music" Handel 2:41
Alla Hornpipe Handel 3:28
Autumn - The Four Seasons Vivaldi 5:02
Bourree in F Chopin 1:32
Brandenburg Concerto #3 Bach 4:49
Canon Pachelbel 4:49
Concerto #4 in F Bach 3:52
Concerto Grosso in B Minor Handel 3:24
Divertimento #1 in D Mozart 5:02
Eine Kleine Nachtmusik Mozart 5:47
Elvira Madigan Mozart 7:58
F Elise Beethoven 1:29
Harp Concerto in B-Flat Handel 6:19
Marriage of Figaro, The Mozart 4:11
Minuet Boccherini 3:27
Minuet in G Mozart 2:12
Nutcracker / March Tchaikovsky 2:18
Nutcracker / Waltz Tchaikovsky 6:20
Ode to Joy Beethoven 3:31
Pathique Beethoven 3:48
Piano Concerto #21 Beethoven 3:14
Piano Concerto in D Minor Beethoven 4:05
Quartet in A Op. No. 6 Haydn 2:50
Rigaudon in G Handel 2:55
Romanze:Eine Kleine Nachtmusik Mozart 5:00
Romanze:Nachtmusik Mozart 5:24
Rondo Allegro:Nachtmusik Mozart 3:13
Serenade in G Mozart 3:04
Spring - The Four Seasons Vivaldi 3:16
Summer - The Four Seasons Vivaldi 2:56
Symphony #35 in D Mozart 4:10
Symphony #6 Mendelssohn 4:22
Trumpet Voluntary Clarke 2:57
Violin Concerto No. 2 Bach 3:08
Winter - The Four Seasons Vivaldi 2:17
© 1999 Musicfit.net

Holiday Music
Title Artist Time
2000 Miles Pretenders 3:38
Blue Christmas Presley, Elvis 2:10
Carol Of The Bells Winston, George 3:56
Christmas (Baby Please Come Home) U2 2:19
Christmas Is The Time To Say I Love You Squier, Billy 2:54
Christmas Song, The Cole, Nat "King" 3:09
Christmas Song, The Jackson 5 2:50
Christmas Wrapping Waitresses 5:28
Do You Hear What I Hear Crosby, Bing 2:44
Do You Hear What I Hear Houston, Whitney 3:31
Frosty The Snowman Jackson 5 2:38
Grandma Got Run Over By A Reindeer Elmo 'N Patsy 3:30
Happy Xmas (War Is Over) Lennon, John 3:34
Have Yourself A Merry Little Christmas Jackson 5 5:15
Have Yourself A Merry Little Christmas Pretenders 4:40
Have Yourself A Merry Little Christmas Rawls, Lou 3:40
Here Comes Santa Claus Autry, Gene 2:33
Holly Jolly Christmas Ives, Burl 2:16
I Saw Mommy Kissing Santa Claus Jackson 5 2:59
I Saw Mommy Kissing Santa Claus Mellencamp, John Cougar 2:38
I'll Be Home For Christmas Campbell, Glen 2:45
It's Beginning To Look A Lot Like Christmas Crosby, Bing 2:48
It's The Most Wonderful Time Of The Year Williams, Andy 2:34
Jingle Bell Rock Helms, Bobby 2:11
Jingle Bells Crosby, Bing & Andrews Sisters, The 2:34
Jingle Bells Robinson, Smokey & The Miracles 2:45
Jingle, Jingle Echelons 3:14
Joy Winston, George 3:11
Last Christmas Wham! 6:17
Let It Snow! Martin, Dean 1:58
Little Drummer Boy, The Harry Simeone Chorale 3:21
Little Drummer Boy, The Temptations 3:22
Little Saint Nick Beach Boys 2:00
Merry Christmas, Baby Berry, Chuck 3:16
Merry Christmas, Baby Springsteen, Bruce 4:51
My Favorite Things Ross, Diana & The Supremes 2:47
Please Come Home For Christmas Brown, Charles 2:43
Rock And Roll Christmas Thorogood, George 3:26
Rockin' Around The Christmas Tree Lee, Brenda 2:06
Rudolph The Red-Nose Reindeer Martin, Dean 2:15
Santa Baby Madonna 2:34
Santa Claus Is Comin' To Town Jackson 5 2:23
Silent Night Fitzgerald, Ella 2:49
Silver Bells Haggard, Merle 3:19
Silver Bells Ross, Diana & The Supremes 2:58
Sleigh Ride Connick, Harry Jr. 3:44
Someday At Christmas Wonder, Stevie 2:51
What Are You Doing New Year's Eve? Connick, Harry Jr. 4:41
What Christmas Means To Me Wonder, Stevie 2:25
White Christmas Crosby, Bing 3:03
White Christmas Drifters 2:40
White Christmas Ross, Diana & The Supremes 3:53
Winter Wonderland Horne, Lena 2:09
© 1999 Musicfit.net


Snowball Dance (to any appropriate, longer, slow song -or- whatever suits the party) - Starting with one couple dancing, consisting of the guests of honor, host and hostess, company head and his wife, etc., whenever "Snowball" is called, those dancing go out amongst those in attendance not yet dancing and select someone to quickly bring back to the dance floor. Thus starting with 2 then making 4 then making 8 then 16, 32, etc. on the dance floor until there's no longer enough in attendance to double the dance floor population, at which time everyone is invited who hasn't been selected. The next command given is simply to change partners. A great way to pack the floor and provide grounds for lots of participation.

Anniversary Dance (to "Remember When" by Alan Jackson) - All married folks are invited to the dance floor with their husband and wife. All start dancing and continue until they are instructed to leave because they haven't yet been married for so and so many years. The number of years proceeds from 1 on up as far as possible e.g. "If you've been married for less than 20 years, please step off the dance floor." (At a wedding, the bride and groom can stay on the floor for the duration and then dance with the couple who have been married the longest.)

Party Circle (to an array of music with an "up" feel and an easy, danceable tempo) - A circle of dancers with the focus on the individual(s) showing their "stuff" in the middle, gives everybody an opportunity to feel like a star and be appreciated, for as long as they're comfortable in the spotlight (or until it's someone else's turn).

Face Off (to a more "funky-sounding" array of music with an "up" feel and an easy, danceable tempo) - Two columns of dancers face each other, guys facing gals. Dance partners dance down the middle between the two columns. In that there's often an uneven number of guys facing gals, dancers often get matched with someone different when it's their turn, which adds to the excitement and variety.

The Stroll (to "The Stroll" by the Diamonds) - A 50's version of the Face Off with a more relaxed tempo, featuring easy to learn characteristic dance steps is a "must" at a Sock Hop or "Golden Oldies Spectacular" theme party.

Human Arch (to an array of music with an "up" feel and a easy, danceable tempo) - The first couple joins hands and forms an arch. The second couple dances under the arch and then adds their hands making the arch a little bigger. The third couple dances under the arch and then joins their hands together, and so the arch grows with each new couple becoming a part of the arch after they've danced under its length. When the last couple has joined the arch, the first couple gets to dance under everybody's joined hands. This process continues until each couple gets to dance through this human tunnel, which when long enough, can wind its way back and forth several times over the dance floor.

Electric Slide (to "Electric Boogie" by Marcia Griffiths, "Pink Cadillac" by Aretha Franklin, "Candy" by Cameo, "Mustang Sally" by Wilson Pickett, "Got To Give It Up" by Marvin Gaye, etc.) - This is STILL the line dancing mainstay with endless variations.

Cha Cha Slide (to "The Cha Cha Slide Part 2" by Casper) - Line dancing at a faster tempo for young and old, this slide provides a lot of opportunities to "express oneself," and is fun to mix in and out of and teach without missing a beat.

Cupid Shuffle (to "Cupid Shuffle" by Cupid) - Easy-to-learn "Hip-Hop" line dance at a faster tempo made up of five 8-beat phrases providing ample opportunity for feel-good originality in the moves.

Charleston Shuffle (to "Plastic Dreams: by Jaydee) - Often referred to as the "New Electric Slide," the Charleston Shuffle is a line dance that is fun to learn and especially captivating to watch.

Cha Cha Call (to "Back It Up and Jump" by Alexander and "Booty Call" by Blackstreet) A funky line dance which is easy to learn by listening to the lyrics is another group dance that can be effectively sandwiched between familiar dance numbers.

John Travolta Dance (to "Ladies Night" by Kool & the Gang, "Night Fever" by the Bee Gees) - Taken from the movie "Saturday Night Fever," this line dance creates a spectacle, featuring a variety of the classic John Travolta disco moves, transforming those on the dance floor into impressive floor show entertainers.

The Hustle (to "The Hustle" by Van McCoy) - What has been construed as the "original line dance," The Hustle is a natural for the "Saturday Night Fever" theme party.

Stepper's Game (To "Step In the Name of Love" by R. Kelly) - Seven smooth moves that feel so good, can be done with partners or in a line.

Macarena (to "The Macarena" by Los Del Rios) - Eight moves that can be done standing in place and taking a quarter turn to the left, or as an uncanny conga line. The moves can be transferred to a variety of other dances.

Conga Line (to "Shake Sonora" by the Cherry Poppin' Daddies, "Hot, Hot, Hot" by Buster Poindexter, "Conga" by Gloria Estefan, etc.) - Whether spontaneous or staged, with or without the hands on the hips of the person in front, with or without conga sleeves and maracas, in a circle or winding its way around the room, out the door, back in again and onto the dance floor, conga lines simply enliven the party.

Party Train (to "C'mon Ride It" by Quad City DJs, "Love Train" by the O'Jays, "Locomotion" by Kyle Minogue, etc.) Great for sparking the party up a notch, introduced to a packed floor, and staged with a charismatic "engineer."

Bunny Hop (to "The Bunny Hop" by Ray Anthony) - It's an old-fashioned follow the leader around the room dance, based on a rhythm pattern that repeats every 8 beats.

Chicken Dance (to "Chicken Dance" by Gotman Sauerkraut Band) German circle dance for young and old, roosters and hens-we do it "southern style!"

Hokey Pokey (to "Hokey Pokey" by Ray Anthony) - Inherent with this old-fashioned circle dance are some "twists" that can make it even more "hokey." Real young (or real drunk) often enjoy this simple number.

Hora (to a wide range of traditional Horas and Medleys of different duration) - Presented as an exciting, even climactic, dance that can be led all around the room, this Jewish circle dance celebrates life.

Tarantella (to "Tarantella" from the Godfather, "Tarantella" by Chuck Mangione, etc.) - Presented as an exciting, even climactic, dance that can be led all around the room, this Italian circle dance celebrates life.

Cotton-Eyed Joe (to "Cotton-Eyed Joe" by Rednex) - Great to bring out the "Yee-Hahs!" especially when beat-mixed to a crowded dance floor from a neighboring tempo, this fast-paced number is an easily-taught country line dance.

Boot Scootin' Boogie ("Boot Scootin' Boogie" by Brooks & Dunn) - This classic, catchy-looking, country line dance is done to some catchy-sounding music.

Wedding March Polka family members partake in this German traditional dance filling the dance floor and intertwining from all angles.





Thank you for your interest!

MUSICFIT.NET Worldwide Guitar Shopping

TOP MUSIC HITS FOR ALL EVENTS Party Entertainment

WE BEAT ALL PRICES!! Planning a party? We provide Premier Musicians, Videographers, and DJ ENTERTAINMENT with more music and better services. We ensure that everything goes smoothly. Your guests will be pleased. TOP HITS FOR ALL EVENTS.

UNLIMITED SONGS, BEST PRICE, Professional Equipment.


We have the most progressive updated music playlist anywhere.

(316) 858-0653 South Central Kansas

1-866-390-3449 Toll Free Event Service

CONTACT : kansasdj@musicfit.net


KANSAS DJ - ALL AREAS

Dodge City DJ
Goodland DJ
Great Bend DJ
Kansas City DJ
Lawrence DJ
Manhattan DJ
Salina DJ
Topeka DJ
Wichita DJ
Kansas City DJ
WSU DJ
KU DJ
K-State DJ


DJ professionals serving Dodge City, Goodland, Great Bend, Kansas City, Lawrence, Manhattan, Salina, Topeka, Wichita, and all surrounding areas including Oklahoma

TEXAS DJ - ALL AREAS : texasdj@musicfit.net

1-866-390-3449 Toll Free Event Service

AFB DJ
Abilene DJ
Amarillo DJ
Austin DJ
Bay City DJ
Beaumont DJ
Corpus Christi DJ
Dallas DJ
El Paso DJ
Fort Worth DJ
Galveston DJ
Harlingen DJ
Houston DJ
Laredo DJ
Lubbock DJ
Odessa DJ
San Angelo DJ
San Antonio DJ
Texarkana DJ
Tyler DJ
Victoria DJ
Waco DJ
Wichita Falls DJ

DJ professionals serving Abilene, Amarillo, Austin, Bay City, Beaumont, Corpus Christi, Dallas, El Paso, Fort Worth, Galveston, Harlingen, Houston, Laredo, Lubbock, Odessa, San Angelo, San Antonio, Texarkana, Tyler, Victoria, Waco, Wichita Falls.

CALIFORNIA DJ - ALL AREAS : californiadj@musicfit.net

1-866-390-3449 Toll Free Event Service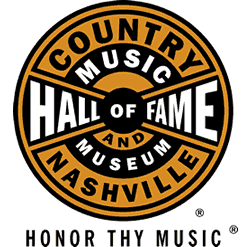 The Country Music Hall of Fame® and Museum is operated by the non-profit, educational Country Music Foundation (CMF). The mission of the Country Music Hall of Fame® and Museum is to identify and preserve the evolving history and traditions of country music and to educate its audiences. Functioning as a local history museum and as an international arts organization, the Country Music Hall of Fame® and Museum serves visiting and non-visiting audiences including fans, students, scholars, members of the music industry.

Anaheim DJ
Antelope Valley DJ
Antioch DJ
Bakersfield DJ
Burbank DJ
Chico DJ
Eureka DJ
Fresno DJ
Hollywood DJ
Huntington Beach DJ
Inland Empire DJ
Lake Tahoe DJ
Livermore Valley DJ
Long Beach DJ
Los Angeles DJ
Medford DJ
Monterey DJ
Napa Valley DJ
Oakland DJ
Orange County DJ
Palm Springs DJ
Pasadena DJ
Sacramento DJ
San Diego DJ
San Francisco DJ
San Jose DJ
Santa Barbara DJ
Santa Monica DJ
Temecula DJ
Ventura County DJ
Yuma DJ

DJ professionals serving Anaheim, Antelope Valley, Antioch, Bakersfield, Burbank, Chico, Eureka, Fresno, Hollywood, Huntington Beach, Inland Empire, Lake Tahoe, Livermore Valley, Long Beach, Los Angeles, Medford, Monterey, Napa Valley, Oakland, Orange County, Palm Springs, Pasadena, Sacramento, San Diego, San Francisco, San Jose, Santa Barbara, Santa Monica, Temecula, Ventura County, Yuma. Kansas, Texas, Oklahoma



Welcome to the Website for MUSCIFIT DJ ENTERTAINMENT. We provide music and innovative Disc Jockey Entertainment for every occasion,

ALL MUSIC, ALL EVENTS, ALL AREAS

No engagement is too large or too small. Whether you're gathering is for 20, 200, or 2,000 a wedding celebration, an intimate private party, an elegant awards banquet or a full-scale national convention, we are ready to go the extra mile to assure your event is a complete success.

An old adage states, "Anything worth doing is worth doing well." We're in the DJ business! It's what we do, and we dedicate ourselves 100% to doing it well. After visiting our site, please feel free to contact us at your convenience for an informative consultation : dj@musicfit.net

Music by MUSICFIT Best Choice DJ ENTERTAINMENT. There IS a difference.
Shopping for a Disc Jockey ?
Ask these questions:

Are you experienced? How much experience do you have?
The Disc Jockey for your event should have at least 5-10 years experience performing at events similar to yours. The more experienced, the better it is for you! Being a member of DJ groups like A.D.J.A. (ie.Complete Music) DOES NOT MAKE A BETTER DJ, in fact most members lack actual experience, and are new recruits.

Do you have back-up equipment on hand at your events?
If the Disc Jockey you hire doesn't have back-up gear on site, you may not have music if the main equipment fails. The answer should be "Yes!"

Do you have back-up Disc Jockeys in case my Disc Jockey is ill or has an emergency?
The answer must be "Yes." If the service you hire doesn't have a back-up Disc Jockey on hand or on call for your gathering, you could be left without a Disc Jockey on the day of your event.

Is the price of your service a good value? Don't over pay thinking it's better.

The Disc Jockey sets the tone of your event and holds the power to entertain or turn off your guests. Don't chance ruining fine catering, decorations, flowers, and photography by trying to save a few dollars with Don't hire an inexperienced ADJA member.

Do Hire A Confident Proven DJ for a reasonable price: MUSICFIT EVENT SERVICE.

1-866-390-3449 Toll Free Booking Available 24 / 7 / 365



What type of equipment will you provide?
The answer should be: Modern, professional, equipment that looks and sounds great. The gear should be newer, professional equipment that is capable of handling an event the size that you are having. It should be presented attractively so it will complement your decorations and flowers. And it should be set up prior to your guests arriving. Guaranteed.

Are you and your Disc Jockeys familiar with many different types of music? Can we give you a request list? Has the DJ ever danced before, or worked in an actual club?
The answers should be "Yes" and "Yes." A Disc Jockey's #1 priority is blending the music to please a wide variety of musical tastes and age groups. The Disc Jockey you hire for your special day needs to have the maturity, experience, and knowledge to "read" your crowd and then play in accordance with their wishes and receptivity. And naturally, a proficient Disc Jockey must be able to handle requests. Don't hire a newly trained ADJA dj. DO HIRE MUSICFIT Best Choice DJ.

Do you provide references from recent customers?
The answer should be "Gladly!" You probably won't hire other vendors who service without obtaining references from previous their previous clients. Don't hire a Disc Jockey without doing the same.

Can I meet with the Disc Jockey who will perform at our event?
The answer should be "We insist!" It's most desirable to meet your Disc Jockey face to face so you can get a firsthand impression of who he is and what he's about.

Do you provide me with a contract, and how do I need to pay for service?
The answers should be, "Definitely," and "However you would like to." Unless you have a detailed contract, you really don't have a Disc Jockey service secured for your gathering! You should also have payment options available.

GIVE US A CALL: Direct Line: 316-858-0653, Toll Free: 1-866-390-3449
We look forward to providing you with all the information you need to make an educated and informed decision regarding your Disc Jockey Entertainment and what's best for you.


Why Us, DJ Shopping, DJ/MCs, Best DJ Show, Prom DJ, Weddding DJ, Party DJ, Conventions, Interactive Fun, Dance Routines, Party Games, Game Shows, Setting the Stage, Buffet Line, Lighting, Party Props, Weddings, Wedding Questions, Wedding References, Wedding Music, Wedding Cost Comparisons, Wedding Articles, Theme Parties, Sock Hop, Luau, Disco, Holiday, Reunions, Party Store, Proms, Number 1, Prom Sound, Prom Music, Prom Lighting, Middle School, Team Building, Mitzvahs, Pool Parties, Pool Activities, Poolside Entertainment, Pool Testimonies, Pool Party Pricing, Video , Blog, Music Database, Event Planners, Survey, Reservation, Links, Wedding Links, Resources, Pricing, Guarantee, Contact : dj@musicfit.net
Austin wedding music
beach wedding
birthday party music
beach wedding
city reception wedding
kansas wedding photographer
wichita wedding photographers
kansas wedding reception music
disc jockey wedding
dj's kansas city
entertainers music
entertainment music
johnson county wedding dj
kansas city wedding music
live wedding music
missouri wedding disc jockey
music dj eastborough
music hall kansas city
music hall kansas city missouri
music hall mo kansas city
music of oklahoma university
new york party entertainment
ok wedding photographers
okc party entertainment
okc party entertainment
okc wedding dj
oklahoma
oklahoma city wedding
oklahoma colleges
oklahoma music
oklahoma wedding
riley county wedding
riley county wedding dj
roeland park wedding bands
roeland park wedding dj
san diego wedding music
santa cruz wedding
tahoe wedding reception
wedding
wedding band
wedding company
wedding dance music
wedding disc jockey chicago
wedding disc jockeys chicago
wedding dj dallas
wedding dj vancouver
wedding dj's chicago
wedding entertainment
wedding entertainment austin
wedding guitar
wedding music
wedding music band
wedding nevada
wedding reception
wedding reception music
Wedding Reception Kansas, Texas, Oklahoma, Missouri, California

Cheerleading and Dance Music Mixes, Gymnastics Routine Music Mix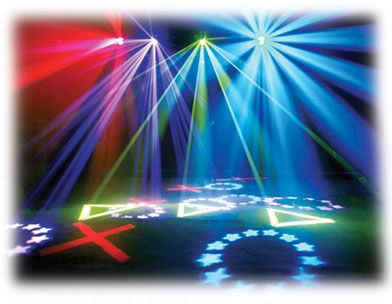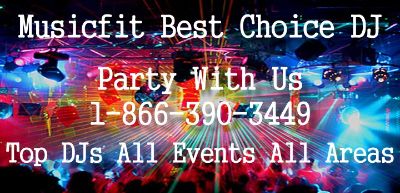 ©1999-2014 Musicfit, Inc.